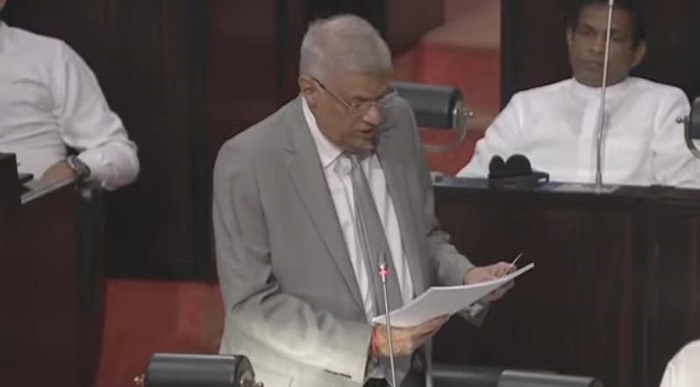 15. 15 PM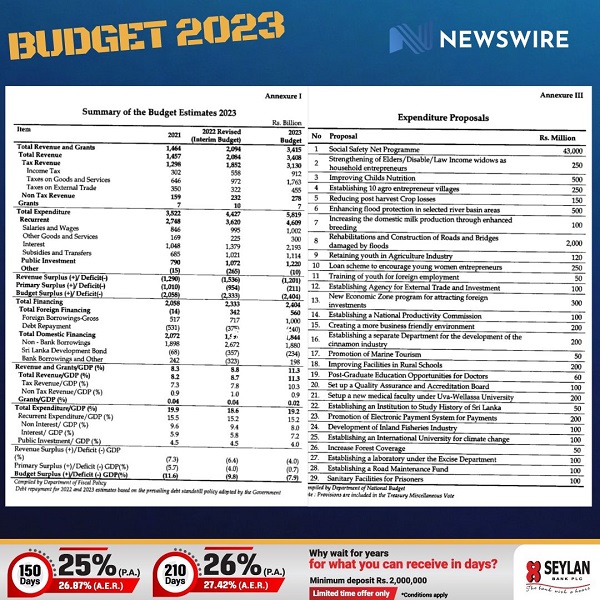 14. 50 PM
President Ranil Wickremesinghe says that it is expected to achieve a high economic growth rate of 7% to 8% through the social market economy based on reforms and modernization. 
The government expects to achieve the following goals, initially through the social market economy that it is creating. 
High economic growth of 7 to 8 percent. 

Increasing international trade as a percentage of GDP by more than 100 percent

Annual growth of US$ 3 billion from new exports from 2023 to 2032 

Foreign direct investment of more than US$ 3 billion in the next 10 years 

Creating an internationally competitive workforce with high skills in the next ten years  
A paid ward system in state hospitals is to be reintroduced with national and base hospitals.
Rs. 50 million is to be allocated for foreign job training targeting youths.
14. 48 PM
An annual addition of $3 billion is expected from new exports from 2023-2032.
Rs.100 million is to be allocated to establish an excise laboratory facility to test the quality of alcohol products.
A Road Maintenance Fund proposed to charge an annual fee from vehicles when obtaining revenue licences.
14. 46 PM
Safety stickers are to be introduced for drinking water bottles.
Rs. 500 million is to be allocated for climate change research and studies, and the establishment of an international university.
Provisions are to be granted to places of worship to install solar panels.
14. 44 PM
An increase in non-tax revenue is important in the fiscal consolidation process. Proposed to increase fees and charges by 20% with effect from 2023. However, fees and charges that have been increased in 2020, 2021, and 2022, will not be increased. 
A Unit has now been established at the Ministry of Finance with the specific task of restructuring SOEs. 
Initially, measures will be taken to restructure Sri Lankan Airlines, Sri Lanka Telecom, Colombo Hiltory Waters Edge, and Sri Lanka Insurance Corporation (SLIC) along with its subsidiaries, the proceeds of which will be used to strengthen foreign exchange reserves of the country, and strengthening the Rupee. 
The Gem and Jewellery Research and Training Institute will be merged with the National Gem and Jewellery Authority in order to provide services with better quality and efficiency to the gem-related craftsmen to increase export revenue. The government will also explore the possibility of setting up a Gem Emporium (Gem Zone) for the benefit of the industry participants.
14. 42 PM
A special committee is to be appointed to explore the cultivation of marijuana for export purposes. 
14. 41 PM
A regulatory body has been proposed to be established to look into micro-finance activity in Sri Lanka.
14. 38 PM
Several fees relating to the Department of Immigration and Emigration, including passport and visa, are to be increased.
14. 36 PM
President Ranil Wickremesinghe says he believes the government will be able to provide substantial relief to state sector employees and pensioners during the latter part of next year.
14. 34 PM
Military personnel, except those in special groups, will be allowed to retire after 18 years of service.
14. 33 PM
Several import taxes are to be reduced or abolished gradually from the 1st of January 2023.
14. 32 PM
A tax of Rs. 2 is to be imposed on every beedi cigarette.
14. 28 PM
Rs.100 million is to be allocated to develop the freshwater fish industry. 
---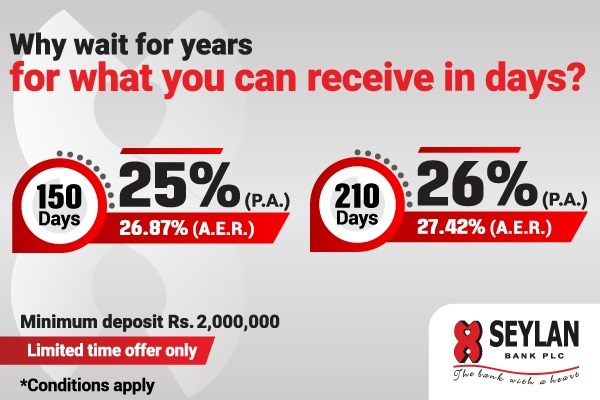 ---
14. 26 PM
Rs. 60 million is to be allocated to initiate Postgraduate Medical Degrees at the Peradeniya, Ruhuna, and Jaffna Universities.
14. 24 PM
A Presidential Committee is to be set up to explore state sector reforms.
14. 22 PM
A proposal made for the appointment of a Revenue Authority.
14. 19 PM
Rs. 50 million to be allocated to promote tourism. It has been proposed to promote white water rafting as an adventure sport. 
14. 16 PM
Rs. 200 million is to be allocated to develop specific rural schools, while internet connection is to be provided to 1,000 rural schools. 
75 students to receive fully funded scholarships to follow degree courses overseas. 
14. 14 PM
An international trade office is to be established in Sri Lanka. 
President Ranil Wickremesinghe proposes the abolishment of the Information and Communication Technology Agency of Sri Lanka (ICTA) as it has completed its role.
14. 11 PM
A separate Unit will be established in Karandeniya to promote the cultivation of Cinnamon and Rs.200 million has been allocated for this purpose.
14. 09 PM
Labour laws should be updated to benefit both employees and employers. Trade unions will be consulted in this regard – President
14. 07 PM 
BOI, Export Development Board, and other organizations will be brought together as one to promote the flow of foreign exchange, and Rs. 100 million will be allocated for this.
14.05 PM
President Ranil Wickremesinghe assures the commencement of a new journey ensuring the lifestyles that the society is familiar with, will not fall to a lower level again.
Our fiscal stabilization programme envisages government revenue increasing to around 15 per cent of GDP by 2025 from 8.3 per cent of GDP as of the end of 2021. 
The government is targeting a primary surplus of more than 2 per cent of GDP in 2025 and expects to improve upon this level thereafter. 
We aim to reduce public sector debt from around 110 per cent of GDP as of the end of 2021, to no more than 100 per cent of GDP in the medium term.
14. 03 PM
The government intends to establish new investment zones in the Western and North-Western Provinces, and the Hambantota and Trincomalee districts, with the inclusion of tourism and agriculture-based developments. 
13. 59 PM
The President says the long-term development of the country (2023-2048) is based on correct decisions and not popular decisions.
13. 57 PM
The President says that the process of building a new economy in line with the new world of the 21st century will begin with the 2023 budget proposals.
13. 56 PM
"I would like to define the new economy that we are going to build as a social market economy or an "open economic system of social Protection". In this new economy, we focus on the following three main things, an export-oriented competitive economy, an environmentally friendly green and blue economy, and a digital economy." – President
13. 53 PM
President says that private sector entrepreneurs should be encouraged and they should be provided with all facilities.
13. 51 PM
"To ensure a better future for the youth of our country, let's create a new economy tailored to meet the expectations of the youth through a new approach that goes beyond traditional protests, struggles, and strikes" – President
13. 48 PM
Stating that the economic difficulties have been somewhat eased over the past few months, the President further expressed confidence in stabilizing the economy following talks with the IMF.
Economic reforms will not be limited to the IMF agreement. Reforms proposed by the IMF will be limited to achieve economic stability.
13. 42 PM
The government is currently maintaining 420 State-owned enterprises. 52 of these generate over Rs. 86 Billion in losses. The list will be submitted to Parliament.
13. 38 PM
President says the country cannot move forward based on a concession and loan-based economy alone.
13. 15 pm
President Ranil Wickremesinghe commenced the presentation of the Appropriation Bill for the year 2023 in Parliament this afternoon.
The President is presenting the Budget 2023 in his capacity as the Minister of Finance of Sri Lanka. 
The 2023 budget is reportedly aimed at establishing long-term and stable economic growth.
The 2023 budget has also given special attention to the sectors of the capital market, export market, labour market, and digital economy and it is expected to achieve the budget targets through the social market economy. (NewsWire)