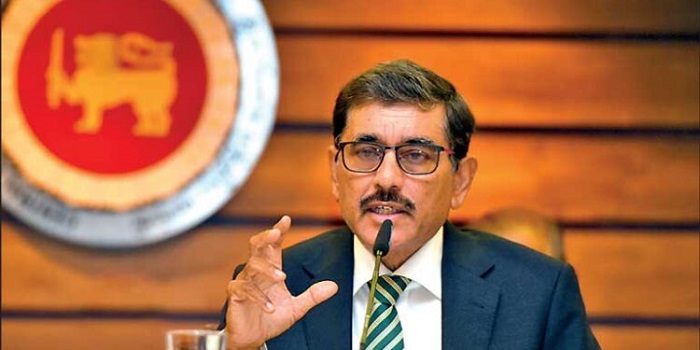 Governor of the Central Bank of Sri Lanka (CBSL) Dr. Nandalal Weerasinghe has refuted recent reports pertaining to his salary from the state and alleged salary from the International Monetary Fund (IMF). 
Reports claim that Dr. Weerasinghe is being paid a salary of Rs. 2.5 million by the government of Sri Lanka, while he is also allegedly receiving a pension from the IMF simultaneously. 
Refuting the reports, the CBSL governor told the media yesterday that the information was false and that it was regrettable to see such claims by certain politicians being reported.
"Firstly, I do not draw a pension from the IMF. I can state responsibly, that our CBSL approached the IMF only to represent our country. The pay I get at the CBSL is the same as what previous officials received when serving this institution. Let me be clear that I do not get a pension from the IMF," he explained. 
Dr. Nandalal Weerasinghe further refuted reports claiming that he is receiving a salary of Rs. 2.5 million from the state.
"As the governor of the CBSL and as a retired official of the Central Bank, I am receiving a pension that is eligible for officials who have served the institution for a period of 29 years. After taking over as the CBSL governor, if I am to receive anything, it would be the salary, vehicle, and residence that has been issued to previous governors," he said. 
Dr. Weerasinghe revealed that as the CBSL governor he only receives a monthly salary of Rs. 400,000, adding that he also receives the CBSL pension alongside it. (NewsWire)