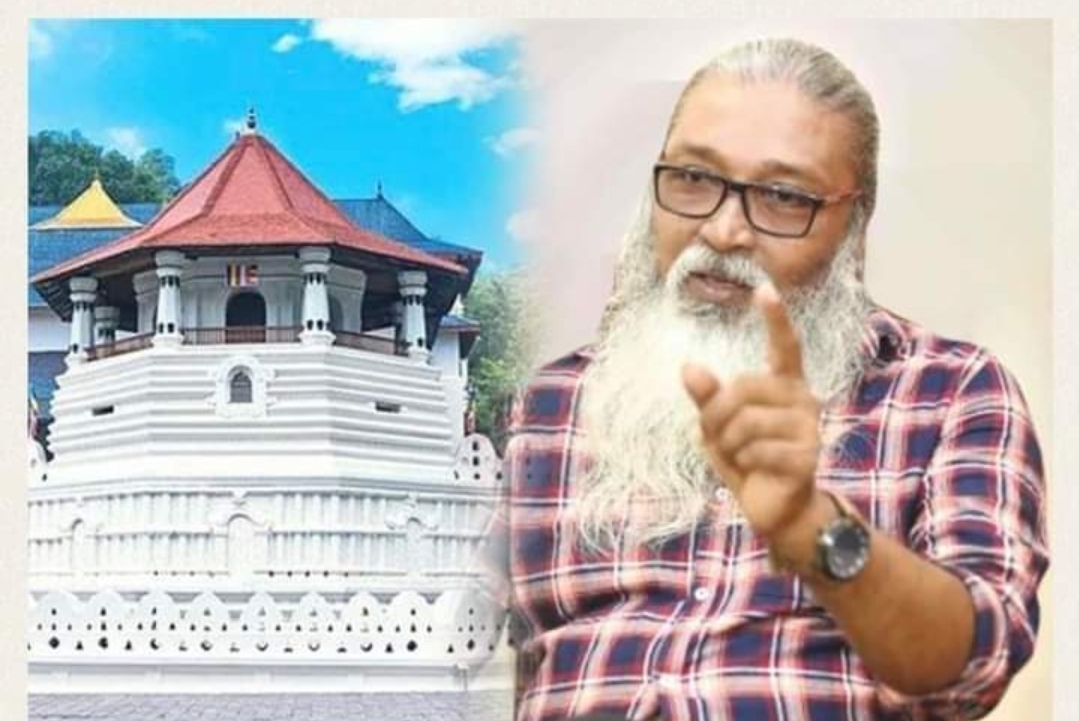 Activist Sepal Amarasinghe has been arrested by the CID at Bellanwila over his controversial statement on the Sacred Tooth Relic of the Buddha.
Earlier today, the Criminal Investigations Department (CID) launched investigations into two individuals identified as Janaka Senadhipathi and Sepala Amarasinghe, over defaming the Temple of the Sacred Tooth Relic in Kandy and Buddhism.
Police spokesman SSP Nihal Thalduwa said that the directive has been issued by the Inspector General of Police (IGP).
SSP Thalduwa further said that two teams of the CID have been deployed for the investigations.
The IGP's directive comes, after President Ranil Wickremesinghe's attention was drawn to the construction of a fake 'Sri Dalada Maligawa', on Wadhakada Road in Pothuhera, Kurunegala.
The Mahanayake Theros of the Malwathu and Asgiriya sectors stated in a joint letter to the President, that construction is underway on a building claiming to be a fake 'Sri Dalada Maligawa'.
In their letter, the Mahanayake Theros also revealed that video footage circulated on social media platforms by Sepala Amarasinghe contains statements offensive to Buddhism.
Stating that this is causing harm to Buddhism and the historic 'Sri Dalada Maligawa', the Mahanayake Theros called on President Ranil Wickremesinghe to immediately take necessary actions in this regard. (NewsWire)