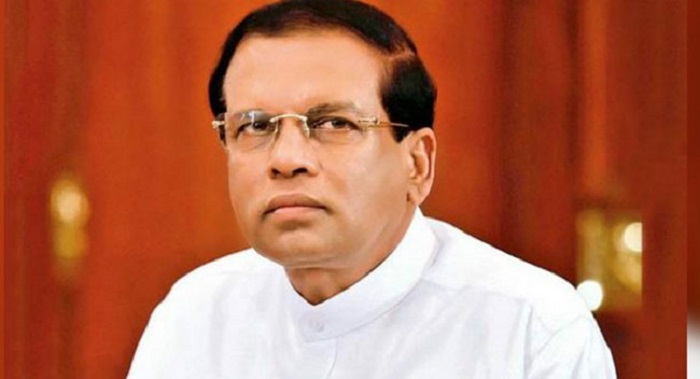 Former President Maithripala Sirisena says the 85-page Supreme Court Verdict on the 2019 Easter attacks case does not directly implicate him over the attacks.
Commenting on the Supreme Court's verdict on the Easter Attacks case, he said the verdict only states that despite officials being aware of the threats, the details had not been communicated to him, the President of the country. 
Addressing an event, Sirisena further said that, however, he has been ordered to pay Rs. 100 million in compensation, because as per the law, the President is responsible for the crimes committed by officials appointed by him.
Maithripala Sirisena also revealed that he has made arrangements to settle the compensation with the assistance of his close associates. (NewsWire)
"We decided to collect the money to pay the fine from people dear to me. I asked them whether I should be begging under the Bo tree in Pettah" Former President Maithripala Sirisena on paying Rs 100 million compensation to Easter victims pic.twitter.com/FRZUhiRq9i

— NewsWire 🇱🇰 (@NewsWireLK) January 16, 2023