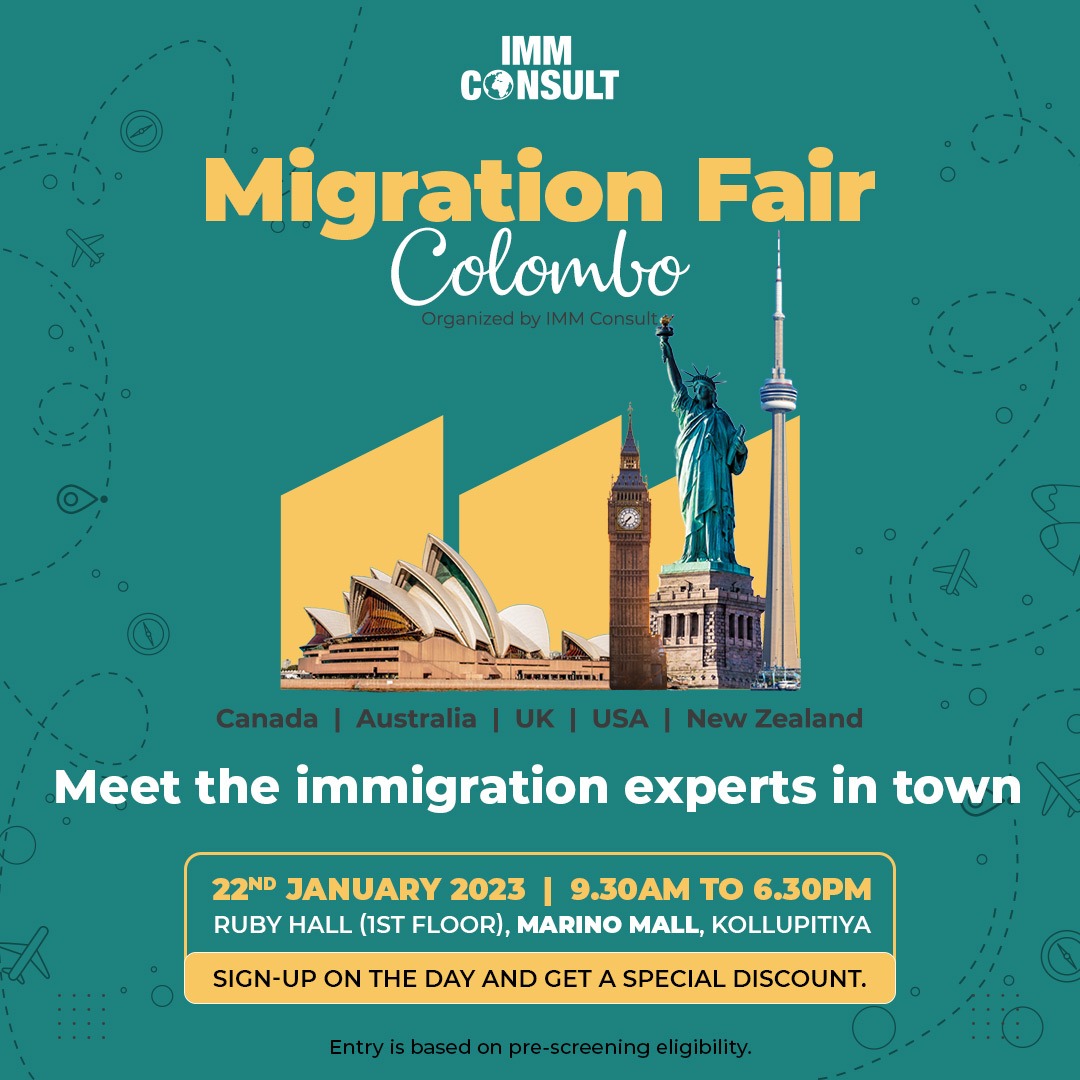 Due to popular demand, IMM Consult is hosting an immigration meet up yet again in Colombo, Sri Lanka. A similar event was hosted last month and was a tremendous success. The meet up allows migration enthusiasts to get personalised one to one advice and consultation on available Visa options from the best immigration advisors in town.
The meet up will be held on Sunday 22nd of January 2023 from 9.30 AM to 6.30 PM at Ruby Hall, Marino Hotel, Colombo 3.
IMM Consult offers bespoke immigration solutions to Canada, Australia, United Kingdom, New Zealand and USA, working together with immigration lawyers in the respective jurisdictions. They specialise in business and skilled immigration as the demand for such immigration has become increasingly popular in different countries due to acute labor shortage.
IMM also offers support in curating temporary visas such as visitor visas, study permits and work permits. Get in touch with IMM Consult today and register your for the event to avail a special discount on our offer.
Contact us at +94 77 798 2379 0r +94 77 798 2374
www.immconsults.com