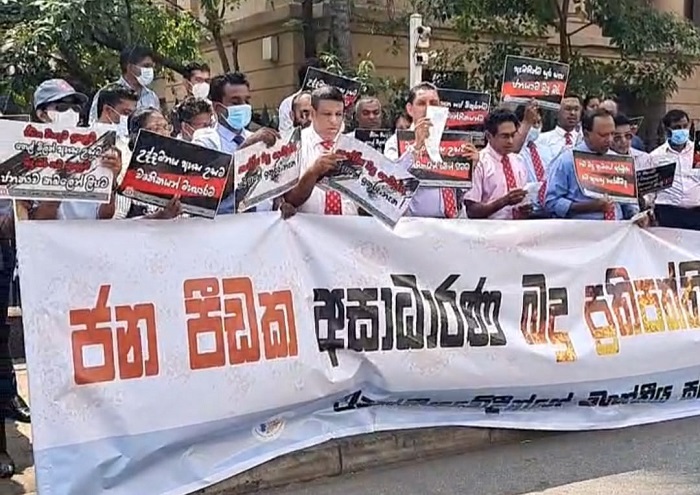 The Professionals' Trade Union Alliance staged a protest near the Finance Ministry in Colombo today.
The Government Medical Officers Association (GMOA) also participated in the protest.
The protest was held mainly against the government's tax policy, while the protesters also drew attention to a number of other issues.
GMOA Secretary Dr. Haritha Aluthge also warned that medical professionals serving in countrywide State-run hospitals would stage a 'Black Protest Week' starting on Monday (23).
Protest by the Professionals' Trade Union Alliance : https://www.facebook.com/gmoasl/videos/1161808084501016 (NewsWire)