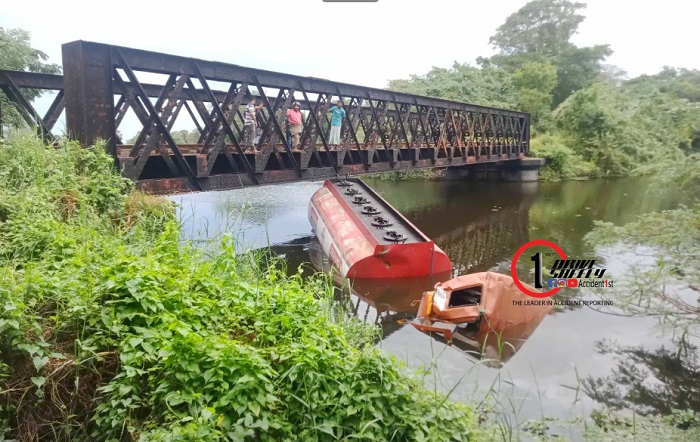 A fuel bowzer is reported to have fallen into Bathulu Oya along the Chilaw- Puttalam road at around 3.30 am today.
The Mundalama Police stated that the accident had occurred while the vehicle was returning after unloading a stock of furnace oil for the trade zone in Kallady in Puttalam.
The bowzer is reported to have crashed into the preventive barriers of the Bathulu Oya bridge and fallen into the river, while only the driver is reported to have been inside the vehicle at the time of the incident. 
Area residents and the Police together had rescued the driver, who was admitted to the Chilaw Hospital with minor injuries.
The bowzer, however, is reported to have been swept away by the river for 100 meters and had stopped moving after crashing onto the pillar of the Chillaw- Puttalam Railway bridge.
The Police stated that the accident had occurred due to the driver having fallen asleep at the wheel and failing to control the vehicle due to speeding. (NewsWire)