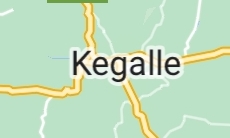 A schoolgirl sitting for the 2022 GCE Advanced Level Examination has been attacked with acid by a youth in Kegalle.
The girl who was on her way to the examination centre in Kegalle in a three-wheeler with her father had been obstructed by the youth who had arrived on a motorcycle.
According to the Police, the youth had attempted to make the girl drink the acid, during which her father had prevented it, resulting in all three suffering burn injuries.
The school girl, her father, and the youth have been admitted to the Kegalle Hospital with burn injuries.
The 21-year-old girl is a resident of Udumagama in Kegalle and the youth is from Kegalle town.
The Girl's mother has revealed to the Police that the youth was the child's boyfriend and both families had consented to their relationship.
She further revealed that, however, the youth had consistently warned the girl not to pursue her education due to which the girl had recently ended her relationship. (NewsWire)