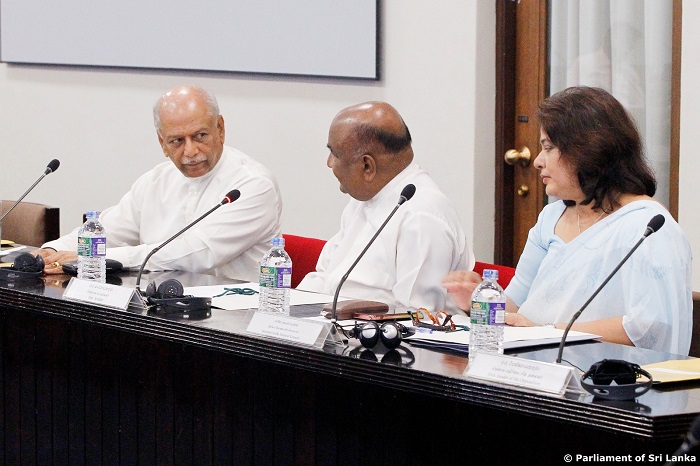 The discussion held on Monday (13) between the Public Utilities Commission of Sri Lanka (PUCSL) and the Ceylon Electricity Board (CEB) regarding the electricity bill ended without agreement, the National Council was informed by the respective officials today (14).
According to a statement by the Parliament of Sri Lanka, the National Council informed the aforesaid parties to arrive at a decision on the matter yesterday (13) when the National Council met in the morning. 
Accordingly, officials representing the PUCSL and the CEB informed that they had met and had taken the matter up for discussion last afternoon. The officers present informed the National Council that they could not reach a final decision regarding the matter.
The officials of the Public Utilities Commission said that the commission will meet today to discuss the matter and take a final decision.
The said matter was taken up for discussion at the National Council meeting held today (14) under the patronage of Speaker Mahinda Yapa Abeywardana and Prime Minister Dinesh Gunawardena.   
The Speaker mentioned that when the National Council met earlier, the Public Utilities Commission informed the Council that it would inform the Council of the final decision regarding the increase of the electricity bill before the 15th of February 2023.
Therefore, the Speaker stated that he expects a response tomorrow (15) regarding the matter.
Ministers Kanchana Wijesekera and Tiran Alles, State Ministers D. V. Chanaka and Indika Anuruddha, and MPs Patali Champika Ranawaka, and Sagara Kariyawasam were present at the Council meeting. Kushani Rohanadeera, Chief of Staff and Deputy Secretary General of the Parliament was also present at the Council meeting. (NewsWire)