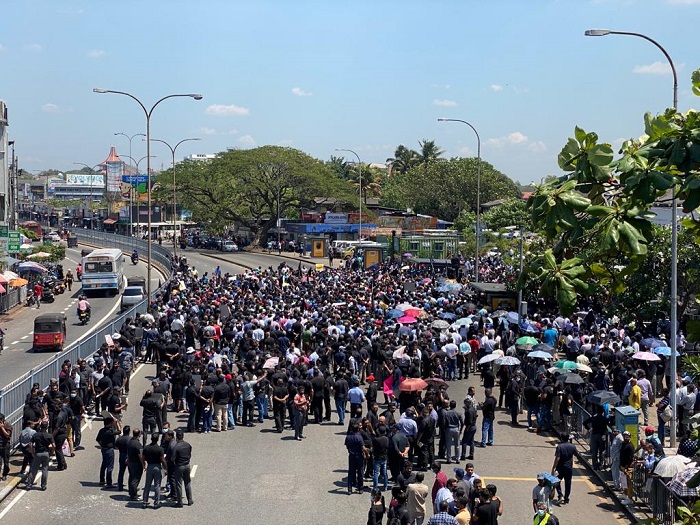 Trade unions of several essential services sectors in Sri Lanka have warned President Ranil Wickremesinghe of a large-scale protest over the government's new tax policy.
Nearly 40 trade unions, including from the petroleum, power, water, telecommunications, and banking sectors, as well as student unions, engaged in a protest in front of the Fort railway station today.
The protest was held to voice opposition over the government's newly announced tax policy.
The trade unionists collectively issued an ultimatum to the President, stating that he has until the 1st of March to heed their demands or face large-scale trade union action.
Protest video : https://www.facebook.com/watch/?v=1025247385120969&extid=CL-UNK-UNK-UNK-AN_GK0T-GK1C&mibextid=2Rb1fB&ref=sharing  (NewsWire)