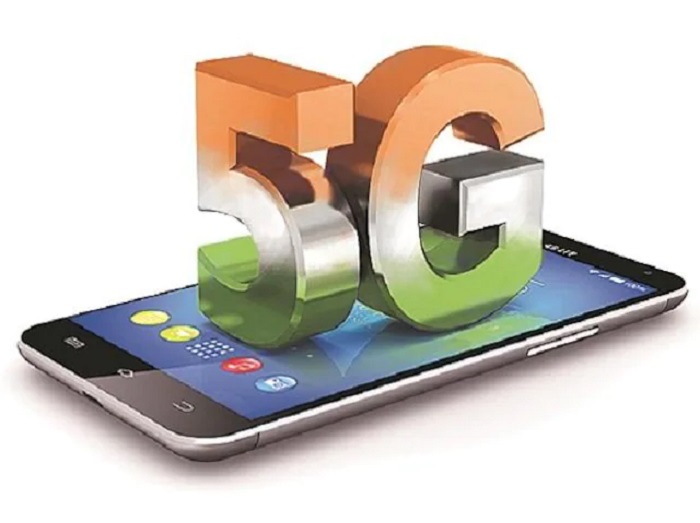 The contribution of 5G services to India's gross domestic product (GDP) could reach up to $450 billion by 2040, Deloitte's Technology, Media, and Telecommunications (TMT) Predictions report for 2023 revealed. The report said cross-sector contributions from productivity and efficiency gains across industries, will cumulate in a major jump in GDP contributions.
Speaking at a press briefing, Peeyush Vaish, partner & telecom sector leader, Deloitte India, said the "real uplift in the revenues will be visible only when the private networks are rolled out. We expect $10 billion to be spent over the next 3-4 years in terms of rolling out the network, barring the licence fee."
The Telecom Regulatory Authority of India (Trai) has recommended carving out of 40 MHz blocks in the 3700-3800 MHz and 4800-4990 MHz bands for captive non-public networks (CNPN) or private networks. The reserve price estimation and formalisation of methods for spectrum allocation for CNPN is also underway.
The report noted that over 20 Indian companies have already applied to secure 5G spectrum for private networks in the country, including firms such as Infosys, Capgemini, GMR, Larsen & Toubro, Tata Communications, etc. However, companies will have to wait until the regulator finalises rules governing CNPN spectrum allocation.
Duncan Stewart, director of TMT Research at Deloitte, cautioned that private 5G market has had a slow take-off globally, and the Indian markets could very well be following these trends.
The highest adoption of CNPN by volume is observed in the US and Germany, wherein regulators have adopted a multi-pronged strategy by directly allocating spectrum to enterprises, as well as telco players providing various enterprise connectivity and private network offerings.
The report predicts that the bulk of large-scale private network deployments in India will occur in the 2024-2027 period.
Boom in semiconductors manufacturing
While India is still a relatively small player in the manufacturing aspect for semiconductors, the Deloitte TMT 2023 report projects India's semiconductor market to reach $55 billion by 2026 with more than 60 per cent of the market driven by three industries — smartphones and wearables, automotive components, and computing and data storage.
While the manufacturing sector for semiconductors is being dominated by countries such as Vietnam, Taiwan, and China, P N Sudarshan, partner & TMT Leader at Deloitte India, believes India is well-poised to make a serious dent in the market. "We have about 50,000 design engineers. On the other end, we have a very large electronics manufacturing services (EMS) ecosystem, which is very recent but has grown very dramatically over the last 10 years. What we lack in the middle stage is a semiconductor manufacturing value chain. So, we've got both ends of the market and need to create this midstream. This will make India a great integrated semiconductor player globally," he said, adding that India needed to focus on training and skill development in the manufacturing of chips in the next couple of years. (Business Standard)