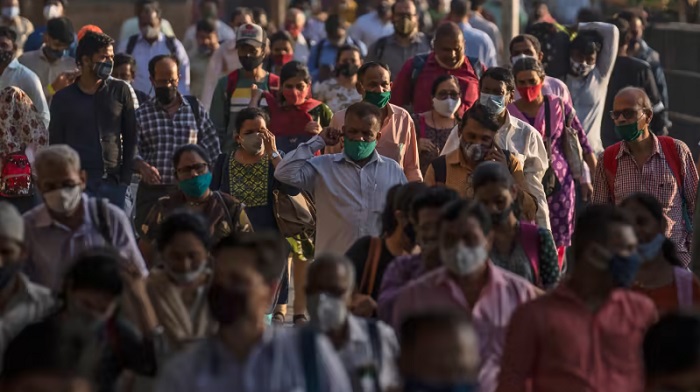 Japanese companies have understood the potential of India for many decades now.
Bridgestone, Hitachi, Honda Motor, Komatsu, Mitsubishi Corp., Mitsui & Co., Panasonic Holdings, Sony, Suzuki Motor and Toshiba are stellar examples among the companies that invested early in India and have been reaping rich dividends.
The time is right for the next wave of Japanese companies to enter or expand in India. This group can succeed in India, too, with prudent long-term strategies that blend ambition and patience and are informed by a deep and nuanced understanding of the context.
As with other global companies, the new wave of Japanese businesses will find India increasingly attractive for reasons including its large consumer base and labor pool, youthful demographics, the plethora of highly skilled professionals, steady economic growth and rising incomes.
The national government and many state administrations are attracting supply chains across industries through initiatives to reform regulatory and compliance structures, incentivize manufacturing, improve infrastructure and catapult the economy into the digital era.
Externally, the government is prudently navigating challenging geopolitics and pursuing trade agreements with the U.K., Canada, the Gulf Cooperation Council and Israel and seeking to review existing agreements with Japan and the Association of Southeast Asian Nations. New Delhi already recently concluded trade deals with both the United Arab Emirates and Australia.
Yet some global companies, including from Japan, tend to be wary of India given its reputation for being a difficult business environment.
This wariness is understandable. Multinational companies continue to worry about authorities appearing to favor domestic companies over foreign ones and a seemingly less predictable regulatory environment than they are used to, including in relation to approaches to product standards, customs rules and pricing guidelines in some industries.
However, while wariness is understandable, undue delays in pursuing opportunities in India are not. Prolonged hesitation risks ceding valuable ground to global competitors, many of which are already rapidly growing their footprint in the country. Supported by government initiatives, these global competitors are helping to improve the business environment and to set up and improve local value chains, which will make India an easier place for the next wave of global companies to do business.
In the electronics sector, multinational companies that are expanding their India operations for the domestic or the export market include Apple, Ericsson, Foxconn Technology Group, Google, LG, Oppo, Nokia, Samsung Electronics and Vivo. In the automotive sector, BMW, BYD, Hyundai Motor, Kia, Mitsubishi Motors, Renault Group, Nissan Motor, MG Motor, Suzuki and Toyota Motor are increasing their presence, introducing electric vehicles and boosting sourcing from local automotive component manufacturers.
Meanwhile, Amazon and Walmart have set ambitious targets to source a variety of consumer goods from India for global markets. Defense and aerospace companies like Airbus, Boeing, Dassault, General Electric, General Atomics, Raytheon Technologies and Pratt & Whitney have boosted their engineering and manufacturing operations in India. DP World and Maersk are expanding their infrastructure and logistics offerings.
In the pharmaceutical sector, several domestic manufacturers have already built substantial global capabilities. The largest Indian companies are expanding the domestic production of active pharmaceutical ingredients and key starting materials while also seeking partnerships with global companies offering cutting-edge technology.
These and many other examples do not imply that the next wave of Japanese companies should immediately set aside their wariness and charge into India. Instead, they should develop prudent strategies that involve approaching India with a blend of ambition and patience, with two main lessons in mind.
First, a global company is more likely to find success if it approaches India as a long-term partner instead of focusing on purely commercial opportunities.
It will find champions among key stakeholders in India if it demonstrates commitment toward national priorities such as expanding domestic manufacturing, boosting exports, increasing research and development, and raising worker skill levels. If it proves itself as a genuine partner, the global company could be seen as "one of us" rather than as just another outsider looking to benefit from opportunities in the domestic market.
Second, India should not be approached with the expectation of near-term returns on investment. As successful multinationals from Japan and elsewhere can attest, India can yield substantial rewards in the long term but can require patient and well-calibrated investments in the near term.
Such investments are necessary to prove commitment to key national priorities, find trusted local contractors and navigate operational challenges that persist while government reforms take effect in areas such as business registration, transportation infrastructure, port clearance and labor regulation.
While prudence is warranted, delays are not. India's integration into global value chains, and its attractiveness to global companies, is growing at an accelerating pace. Companies that postpone entry or expansion in India might miss opportunities to maximize their long-term returns.
Through well-calibrated strategies blending ambition and patience, the next wave of Japanese companies can follow in the footsteps of their illustrious peers and achieve success in India. And the time to move forward in this journey is now. (Nikkei Asia)