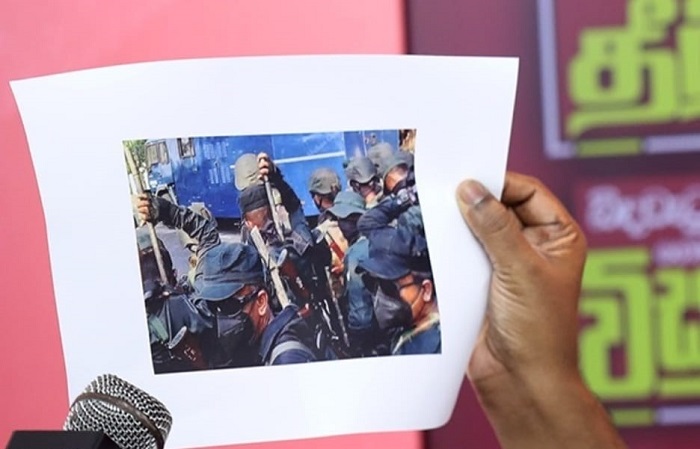 The Sri Lanka Army has launched a probe to ascertain if military personnel that were deployed to assist the police in containing a protest by University students near the Colombo University on 7th March had been in possession of iron rods and wooden sticks, Army Media Spokesman Brigadier Ravi Herath stated.
According to Mawbima, Brigadier Ravi Herath stated that a probe has been launched after photographs of military personnel on duty with iron rods and wooden sticks were circulated on social media.
He further stated that steps have been taken to identify the origin of the photograph. 
The Army troops were not used to control the protest in question, the Army Spokesman said. 
According to him, the Police riot control unit and the STF had been deployed at the front line to deal with protestors while the Army troops had been held in reserve. 
Brigadier Ravi Herath added that Army troops did not engage with the protestors at the said protest.
Stating that, therefore, it cannot be verified if military personnel were with iron rods and wooden sticks, he said this was also due to the photograph showing the backs of the officers.
The Army Media Spokesman also stated that a long period of time will be required to verify if the photograph was recently taken or is from an old incident. (NewsWire)