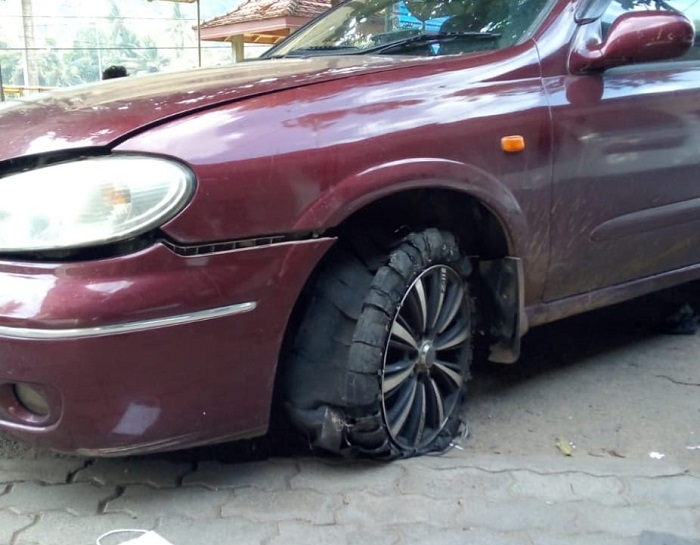 The Sri Lanka Police have busted a heroin racket carried out by suspects using a newborn infant as cover in the Polgahawela area. 
The Police stated that officers had opened fire at a car for failing to heed their orders to stop for inspection in the Polgahawela area on the Colombo- Kurunegala main road yesterday (10).
The officers had opened fire at the car puncturing its tyre after which the vehicle had continued to travel for a distance of 3 kilometres and was seized by the Police officers.
The Police stated a woman with a one-month-old infant and two men were arrested, while the Police seized at least 100 packets of heroin which were being transported in the car. 
Investigations have revealed that the suspects had used the infant as a cover while transporting the heroin packets and carrying out their operations.
The Police stated that the suspects operated the drug racket via the Eazy Cash payment system and dropped off the packets of heroin in designated locations after which the customers would collect it from the location.
The suspects are a couple, the woman aged 27 years and the man aged 37 years, and another man aged 51 years. 
The Police added that one suspect is found to be an individual who had been previously arrested for carrying out a similar heroin racket with his wife in the Kurunegala area a few years ago. 
The Polgahawela Police is conducting further investigations. (NewsWire)