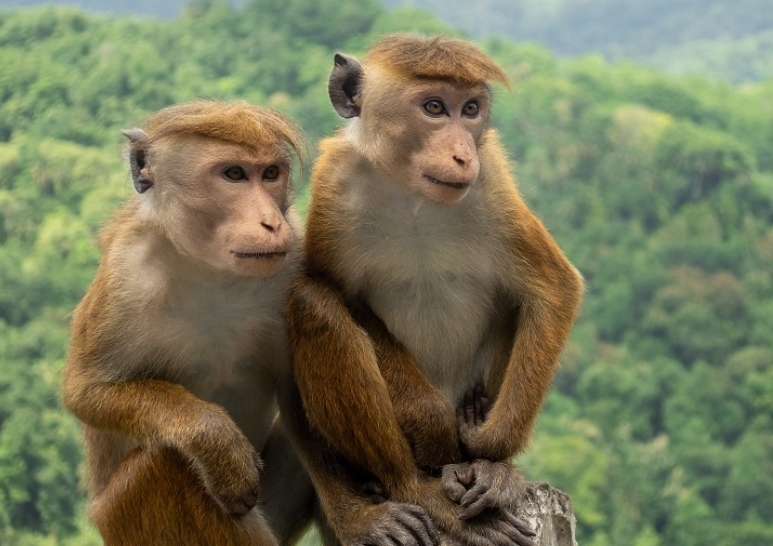 There is a high demand for Sri Lankan monkeys (Toque macaque) from China which will help resolve the issue of exceeding monkey population in the country, the Ministry of Agriculture stated, According to Ada Derana.
The Ministry stated that a Chinese delegation has requested the Ministry to provide Sri Lankan monkeys to Zoos in China.
A special discussion was held today on dispatching 100,000 monkeys to China under the first phase of the programme.
The discussion headed by Minister of Agriculture Mahinda Amaraweera, was also attended by officials from the Agriculture Minister, Department of National Zoological Gardens, and Department of Wildlife Conservation, Ada Derana reported.
During the discussion it was revealed that the current monkey population in Sri Lanka has reached nearly 3 million and the animals were a menace to local crops.
The appointing of a committee to study the legal procedures for the programme was also discussed.
The request from China has been made at a time when the local authorities have taken several measures to contain the monkey population.
Farmers have also been given the green-light to kill monkeys (toque macaque) to save crops.
Agriculture Minister Mahinda Amaraweera told farmers that there is no other option but to control the monkey population, better known in Sri Lanka as the rilawa.
He said that monkeys are no more in the list of protected species in Sri Lanka.(NewsWire)