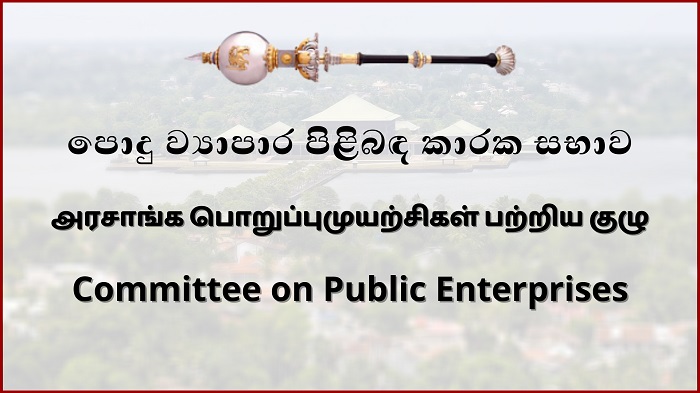 Institutions including SriLankan Airlines Limited, Land Reforms Commission, and University Grants Commission have been scheduled to be summoned before the Committee on Public Enterprises (COPE) during the coming sitting week.
The Parliament of Sri Lanka said in a statement that Sri Lanka Export Credit Insurance Corporation has been summoned before COPE on the 25th of April.
On the 26th of April, the Land Reforms Commission has been summoned to review the progress of implementing directives issued at the COPE meeting held on the 21st of October 2022.
Furthermore, SriLankan Airlines Limited has been summoned before COPE on the 27th of April and the University Grants Commission is scheduled to appear on the 28th of April.
The Vocational Training Authority of Sri Lanka is scheduled to be called before COPE on the 09th of May to review the progress of implementing directives issued at the COPE meeting held on 23rd March 2023. (NewsWire)