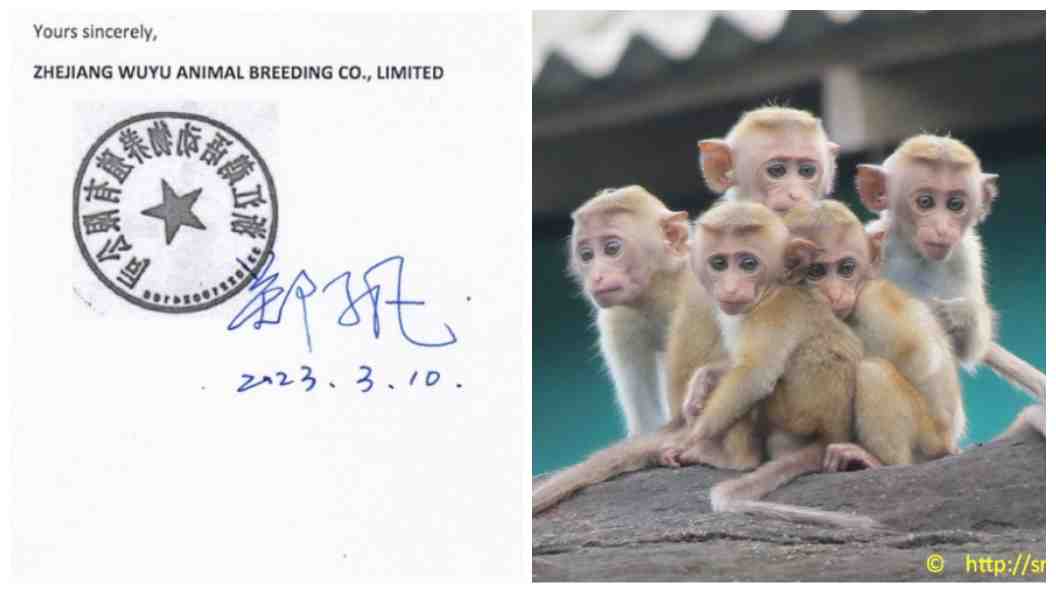 Chinese Zoo Company, Zhejiang Wuyu Animal Breeding Co. Limited has made a written request from Sri Lanka's Agriculture Ministry to export crop-damaging monkeys to be placed in their zoos for exhibition purposes.
In a letter addressed to Sri Lanka's Agriculture Ministry, shared with NewsWire by the Agriculture Ministry, the Chinese firm said it has made the offer based on reports that Sri Lanka was looking to get rid of certain crop-destroying species.
Meanwhile, Cabinet Spokesman Minister Bandula Gunawardena said the government has not held any discussion on exporting Toque monkeys to China.
Minister Gunawardena told the media yesterday (18) that the proposal had been made along with several other proposals provided by various parties pertaining to the imports and exports of Sri Lanka.
He further said that thereby, Agriculture Minister Mahinda Amaraweera made a proposal to export crop-destroying monkeys to 1000 Zoos operated by a private firm in China.
Minister Mahinda Amaraweera has informed the Cabinet that a committee has been appointed together with the Chinese firm and research is underway on the possibility of exporting monkeys to China, the Cabinet Spokesman said.
The Cabinet Spokesman further pointed out that live animals cannot be exchanged freely between countries, adding that the existing laws prevent such exchanges.
Minister Bandula Gunawardena said that the committee appointed in this regard will give the final decision following the conclusion of its research. (NewsWire)