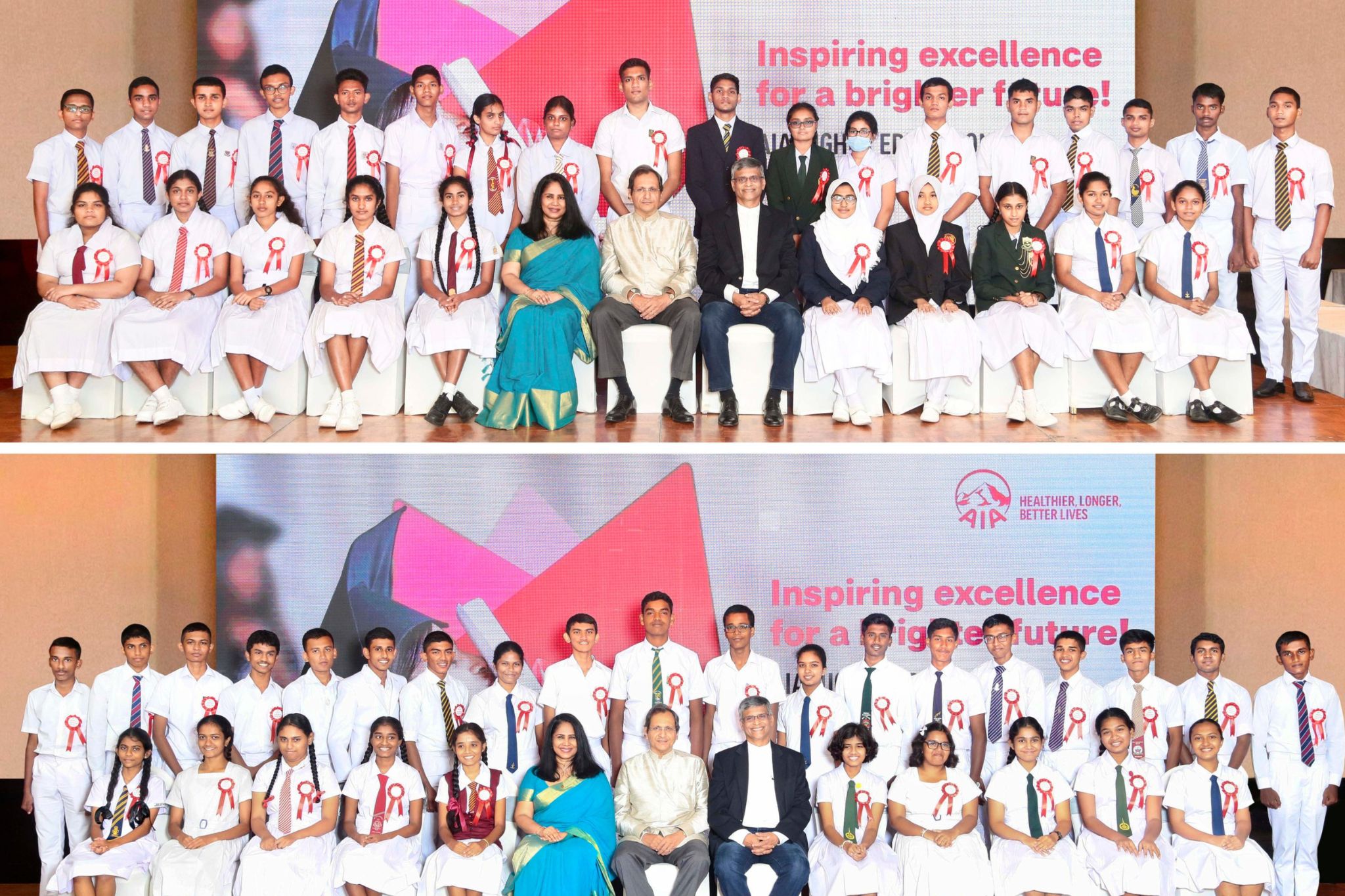 AIA Insurance's Higher Education Scholarships Programme, now in its 28th consecutive year, rewards the top performers from each district at the Grade 5 scholarship examination, by giving them a monthly bursary from Advanced Level (A/L) class right up to the completion of their university degree. Started in 1994, the programme was initiated to lend a hand to Sri Lanka's brightest and most promising students, as they are the future of our nation. AIA is proud to inspire Sri Lanka's brightest and empower the future of our nation as we help people live healthier, longer, better lives. What stands out about the programme is that you don't have to be an AIA customer to qualify for the scholarships which are given purely on merit.
The awards ceremony for the 2021/2022 batches were graced by the extremely accomplished academic, Mr. Ravinatha Aryasinha. The parents and students who were present had the privilege of hearing some inspirational advice that would help the children achieve an optimum level of success in their future. He listed seven points to be remembered during their journey towards success; the importance in finding a balance between studies and extracurricular activities, being rooted in good morals, standards and values while reaching for excellence, working collectively and supporting your peers, learning to accept defeat, being modest in success, giving back to society and developing the ability to overcome adversity throughout life's journey.
It was a heartfelt moment when two scholarship winners spontaneously took to the stage to thank AIA, "I am sincerely thankful for the scholarships offered to myself and other fellow winners that will help us in achieving our academic and career goals. I hope AIA's efforts will inspire others to do the same and create a ripple effect of positive change for the future of our country.
So far, 700 students have qualified for the AIA Higher Education Scholarships when they enter A/L and over 500 students have already started receiving the bursary. Many of them have gone on to reach top designations in various fields, including medicine, law and engineering.