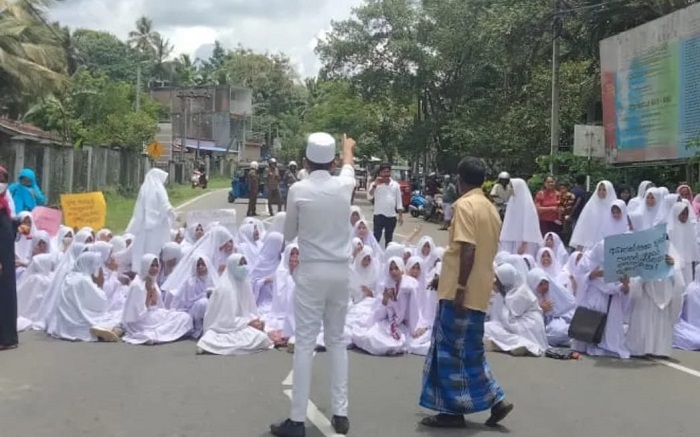 Students of the Godigamuwa Muslim Vidyalaya in Bibile engaged in a protest today urging authorities to address the shortage of teachers in the school.
The students and their parents had surrounded the Bibile Zonal Education office calling for a solution to the issue. 
The protest over the long-standing issue resulted in the obstruction of the Bibile – Monaragala main road for nearly 05 hours.
When inquired in this regard, the Bibile Zonal Educational Director Susil Wijethilake stated that a discussion will be held with the parents of the students to resolve the matter. (NewsWire/  Pic : Dasatha Lanka News)