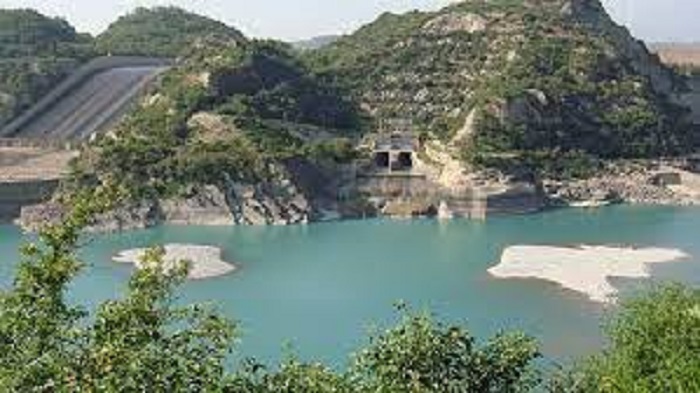 Security workers of the Tarbela Dam here on Tuesday observed a token strike against changes to duty timings by the newly-appointed general manager (security).
The protesters staged a sit-in outside the office of the Tarbela Dam GM and dispersed peacefully after an hour after learning that the GM is in Islamabad to attend an official meeting.
GM (security) retired Brigadier Mohammad Tufail notified changes to duty hours of all security personnel. He abolished the previous eight hours duty.
According to the new duty timings, each security man will work for four hours and get a two hours break before resuming work for the next four hours.
However, security personnel rejected the move saying they belong to far-off areas, so they can't perform duty in two shifts.
They also observed a token strike and staged a sit-in outside the GM's office demanding the restoration of the old duty timings.
However, the security workers dispersed announcing the resumption of the strike today (Wednesday).
Meanwhile,chief of the Tehreek Taraqi-o-Kamal Party retired Major-General Farrukh Bashir on Tuesday regretted that parliament and the judiciary were on the collision course.
He insisted that only politicians could defuse tensions between the state's institutions.
Mr Bashir told reporters at the Haripur Press Club that it was unfortunate that the two main pillars of the state, including parliament and the SC, were fighting over an issue, which could be resolved by politicians.
He said clipping the suo motu powers of the Supreme Court's chief justice didn't mean clipping the powers of the entire judiciary.
The TTKP chief said his party's motto was "ham badlen gay to badlay ga Pakistan (let's change ourselves to change Pakistan)."
He said family members of some "clean and much-revered" politicians like retired Air Marshal Asghar Khan had shown willingness to join his party. (Dawn)