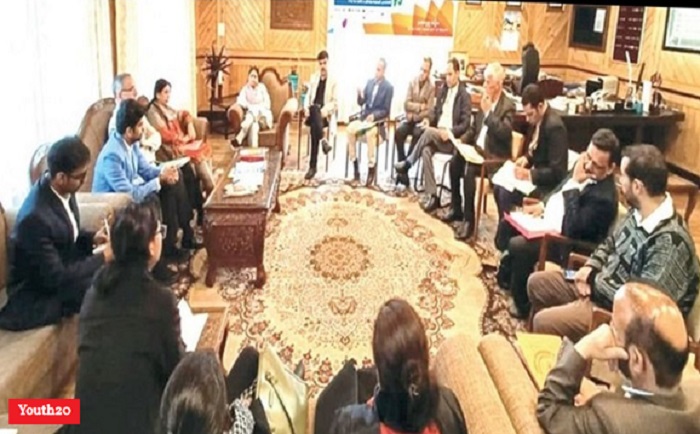 The University of Kashmir is abuzz with activity as it prepares to host the upcoming Youth20 Consultation, an official engagement group under G20, on May 11.
A team of officials from the Union Ministry of Youth Affairs and Sports recently visited the university for discussions on logistical and other arrangements being made for the event.
The meeting, chaired by Vice-Chancellor Prof Nilofer Khan, saw the chairpersons of various committees give a detailed account of preparedness in areas such as transportation, catering, site development, media publicity, seating arrangements, IT domains, and cultural programs.
Special kiosks will also be set up outside the main venue to showcase the best practices of the University of Kashmir and the rich cultural heritage of J&K.
The visiting team expressed satisfaction with the arrangements being put in place and offered suggestions that will be further considered by the committee chairpersons.
The event at the University of Kashmir is of national importance and highlights the crucial role of young people in addressing pressing global issues such as climate change and disaster risk reduction.
Youth20 Consultation will provide a platform for youth leaders from across the world to share their perspectives and ideas, fostering dialogue and collaboration towards sustainable solutions. (India Blooms)