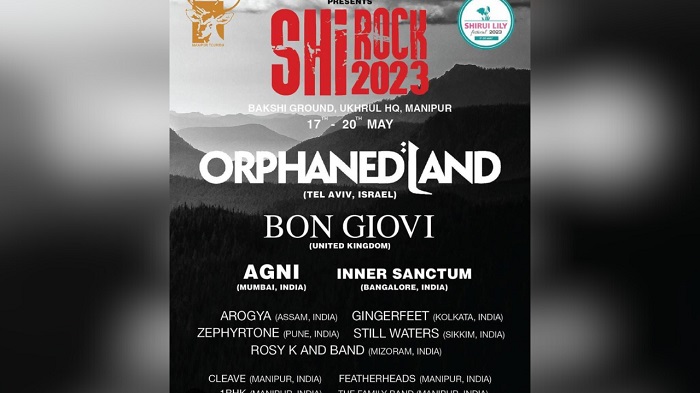 Manipur is all set to witness yet another high-octane rock live concert with two international bands being lined up for the upcoming ShiRock 2023 as part of the Shirui Lily Festival in Ukhrul district. 
Organised by Manipur Tourism Department, the 5th edition of the four-day-long Shirui Lily festival will commence from May 17 to May 20.
Over the years, ShiRock, an annual international rock festival, has become one of the biggest rock music festivals in the northeastern region.
This year, two international bands — Israeli metal band Orphaned Land and rock band Bon Jovi's tribute band Bon Giovi from the United Kingdom — will be performing on the opening and closing days of the rock festival.
While Israeli band Orphaned Land is considered a pioneer in oriental progressive metal, Bon Giovi is a tribute band of the New Jersey rockstars Bon Jovi.
According to sources, unlike the previous years, ShiRock 2023 will be managed by 7 Sisters Foundation.
Besides the two international bands, the festival will also feature some of the well-known contemporary bands from across the country. The bands include Agni (Mumbai), Inner Sanctum (Bangalore), Zephyrtone (Pune), Ginger Feet (Kolkata), Arogya (Assam), Still Waters (Sikkim), Rosy K and Band (Mizoram).
Cleave, Featherheads, 1BHK, and The Family Band are some of the bands from Manipur, which will be performing during the annual international rock music festival, ShiRock 2023. (EastMojo)