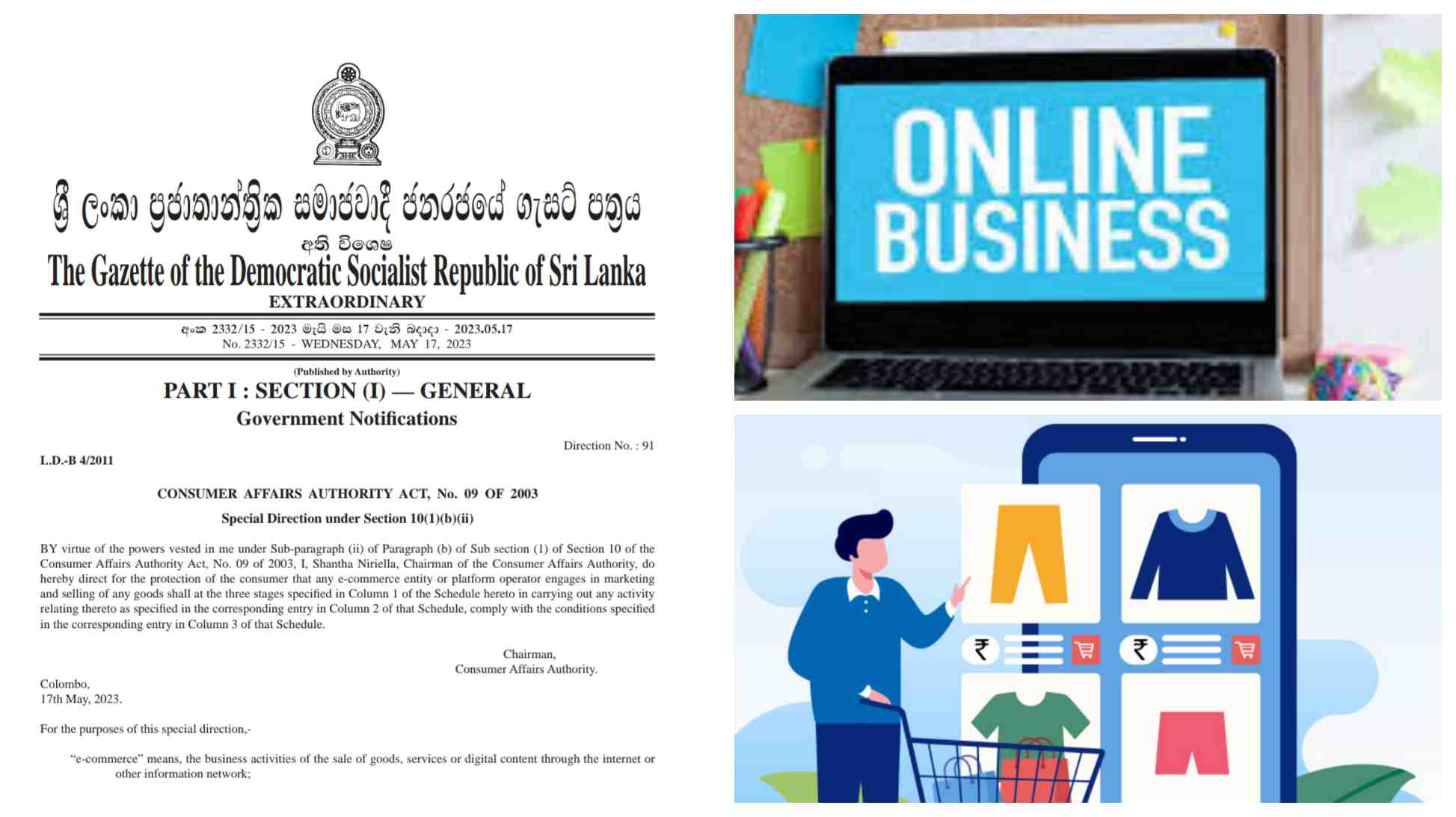 The Consumer Affairs Authority (CAA) has taken a significant step towards safeguarding consumer rights by issuing a special gazette notification aimed at regulating the activities of online sellers and sellers operating on digital platforms. The directives outlined in the notification, which were announced by CAA Chairman Shantha Niriella on May 17, are designed to protect consumers throughout the various stages of a transaction.
During the pre-purchase stage, e-commerce entities and platform operators are required to adhere to fair business practices, advertising guidelines, and honest marketing strategies.
They must refrain from engaging in deceptive or misleading practices and provide clear and unambiguous information regarding special offers, free trials, and any additional charges that may apply.
The gazette notification emphasizes that the actual purchase price of an item should align with the price displayed on the platform.
Furthermore, it is now mandatory for e-commerce entities and platform operators to implement a fair and transparent rating and review system, ensuring that false ratings and reviews are not published, and no third parties are hired to post positive feedback on behalf of online sellers.
Moreover, all e-commerce entities and platform operators must send a privacy statement to consumers when collecting their personal data, ensuring transparency and data protection.
During the purchase stage, consumers must be provided with an opportunity to review a summary of their order before confirming it.
Additionally, e-commerce entities and platform operators must enable customers to retain a comprehensive and accurate record of the transaction, compatible with their chosen device or platform.
To ensure transparency, a receipt must be issued, detailing the price (including all charges), any compulsory or optional fees, payment methods, delivery terms, withdrawal and cancellation policies, warranties, guarantees, privacy policies, and dispute resolution options.
E-commerce entities and platform operators must also offer customers user-friendly payment mechanisms and implement adequate security measures to mitigate payment-related risks. Moreover, they are required to employ reliable logistics providers for the delivery of goods.
The gazette emphasizes that customers should be provided with cooling-off periods and the right to cancel orders. Additionally, e-commerce entities and platform operators must assist customers in addressing safety concerns related to the purchased goods and ensure that all safety requirements have been disclosed.
Read the full Gazette 👇