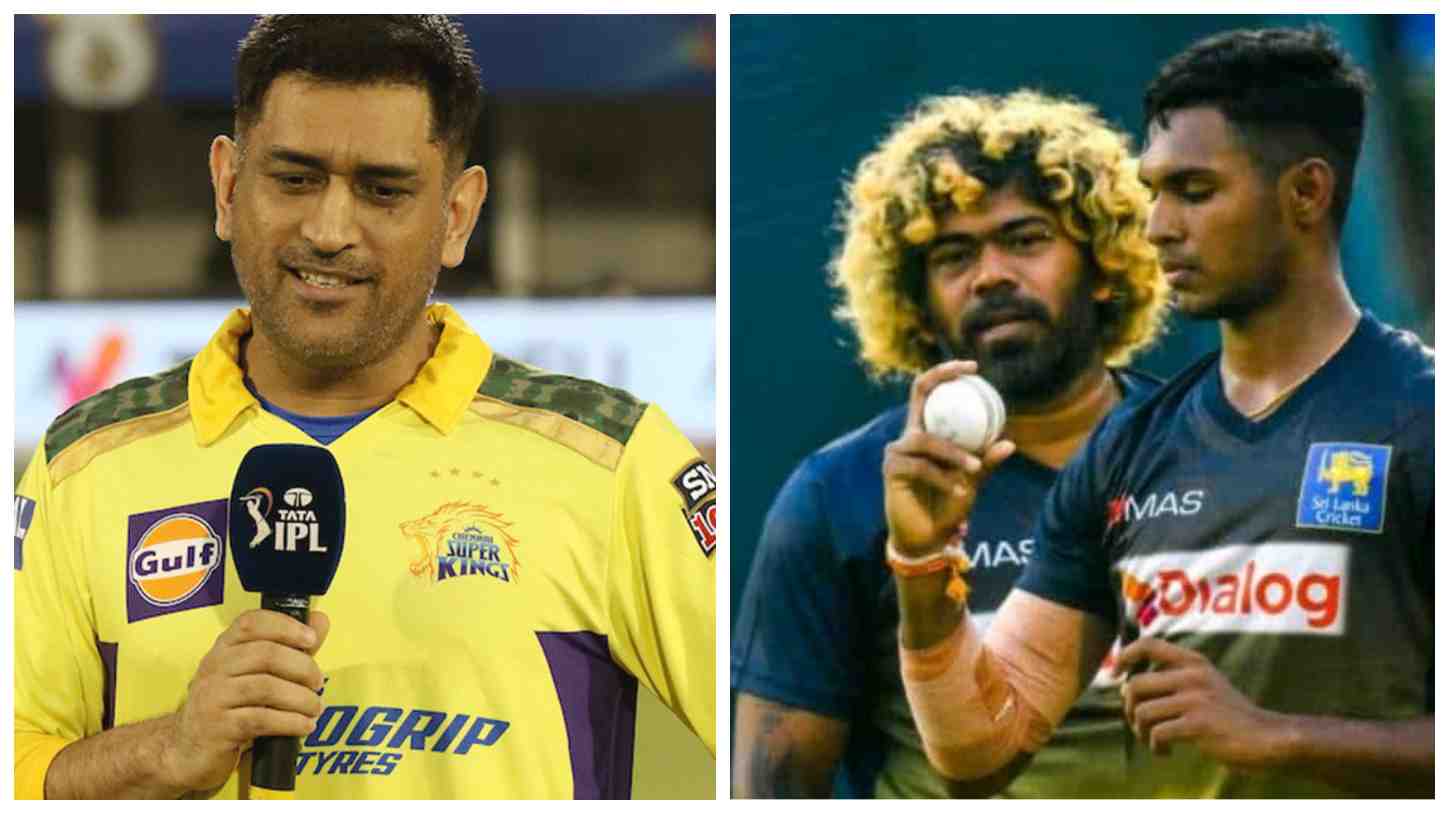 Sri Lankan bowling legend Lasith Malinga has shared his views on the young prodigy, compatriot Matheesha Pathirana, who is plying his trade in IPL 2023 with Chennai Super Kings. In a recent discussion with ESPNcricinfo, Malinga spoke in detail about the newly-talked-about bowler in world cricket.
While he thinks Pathirana has a long way to go regarding developing into a proper all-format bowler, Malinga expressed his disagreement over CSK captain MS Dhoni's remarks on Pathirana staying away from red-ball cricket.
Malinga, who played 30 Tests for nearly six years from 2004 to 2010, knows the pros and cons of bowling with similar action in the longer format. While the veteran seamer said Dhoni's experience is helping Pathirana to deliver during the fag end of the innings, the young seamer from Kandy is still far from adopting the beast mode with the new ball in hand.
Figuring out how MS is using Pathirana with the relatively older ball this season, Malinga said Dhoni knows he cannot give the new ball to him because he doesn't have the swing, which is required to threaten even the best of batters at this stage.
"MS has figured out that he can't bowl with the new ball yet. He also uses him against local Indian batters at the crease – players who don't play international cricket. With the 145kph pace and his action, it's hard for them to play him. That's just MS' 20 years of experience at work.
"He also gets him to lower his pace against batters who are purely power players. Against batters who use the pace – like a Rohit Sharma, or a Mahela Jayawardene, or a Virat Kohli – those players Matheesha might struggle against for now," Malinga said during an interaction with ESPNcricinfo.
Earlier in the tournament, MS made remarks about Pathirana's future, saying to bring the best out of him, Sri Lanka must utilise his services carefully – further suggesting that he should stick to playing in ICC-related tournaments and be away from Test cricket.
Commenting on the same, Malinga said MS must be joking because he strongly disagrees with CSK's captain. Backing his point, Malinga added,
"I think anyone who tells him (Pathirana) not to play red-ball cricket is doing that because they think he will get injured. I played red-ball cricket first. No one said anything like that to me. I played red-ball cricket between 2004 to 2010, but I had a 16-year international career, and I played a lot of IPL, plus Big Bash and all the other leagues.
"In all that time, I never left the field after injuring a hamstring, or a groin, or my back, or my calf. Maybe a lot of people will oppose me, but I don't think we should just presume that he will get injured. I've played cricket this way and bowled like him, so I know what the challenges are," Malinga added. (WION)