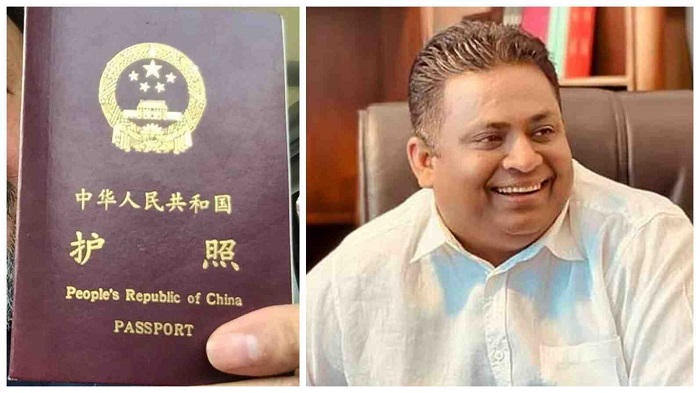 The Chinese national who was arrested for attempting to enter Sri Lanka with a fake passport recently has been identified as a wanted person by the Chinese Government, the Court of Appeal was informed today.
The Attorney General informed the Court of Appeal in this regard when the case pertaining to the Chinese national's arrest was taken up for hearing today. 
Investigations were launched after the Chinese national had arrived in Sri Lanka with a forged passport, along with a fellow Chinese national and an Egyptian on May 18.
Upon his passport being detected as forged by the Immigration and Emigration officers at the Katunayake airport, the group had behaved in an unruly manner due to which they had been detained to be deported.
However, it was later reported that State Minister of Urban Development and Housing Arundika Fernando had allegedly intervened after which the Chinese national had been released.
The State Minister is reported to have made a written request from the Controller General of Immigration and Emigration to allow the Chinese passenger to enter the country, claiming that he was a foreign investor on a visit to Sri Lanka to invest in housing projects which are under the purview of his ministry.
According to Immigration and Emigration officials, the two Chinese nationals and the Egyptian had been released on Saturday (May 20).
However, Minister of Public Security Tiran Alles ordered an investigation into the incident, and further measures were taken with consultations with the Chinese Embassy in Colombo.
The Minister also ordered officials of the Department of Immigration and Emigration to deport the Chinese National who has been detained by Sri Lankan authorities. (NewsWire)