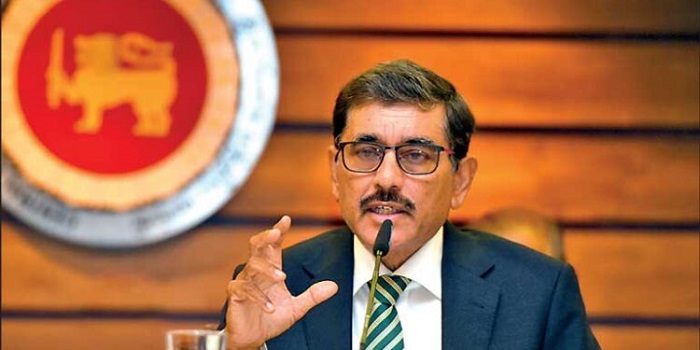 The impact of the appreciation of the Sri Lankan Rupee against the US Dollar will not be felt immediately, Governor of the Central Bank of Sri Lanka (CBSL) Dr. Nandalal Weerasinghe stated. 
The Governor pointed out that this was due to the transition period which occurs following any form of adjustment in the economy.
Stating that the economy will continue to adjust accordingly, he further said that as a result inflation is expected to reduce.
He also stated that the price levels will become much more stable as the impact of the Rupee appreciation will reflect and transit into the actual prices going forward.
The Central Bank Governor also questioned the recent report issued by Bloomberg News, which predicted a 17% slide in the Sri Lankan Rupee by December. 
According to the report, the Sri Lankan rupee is expected to face tough times as the government eases import restrictions and debt repayments loom.
The report by Standard Chartered Plc and BMI, predicts that the rupee, which climbed 1.4% to 289.91 per dollar on Wednesday, is forecast to decline to 350 by the end of December.
Commenting on the report, Dr. Weerasinghe stated that there was a similar Prediction in March this year, but the Rupee has performed relatively well in comparison to the said prediction. 
Stating that any person can make predictions and analysis, the CBSL Governor added that credibility is what matters in relation to such information.
Dr. Nandalal Weerasinghe further warned people to be mindful when making decisions based on such predictions, adding "Such people got their hands burnt."
The Governor called on the public to do their own research and analysis, to follow the Central Bank's outlook, as well as the market determination prior to making any decision. (NewsWire)