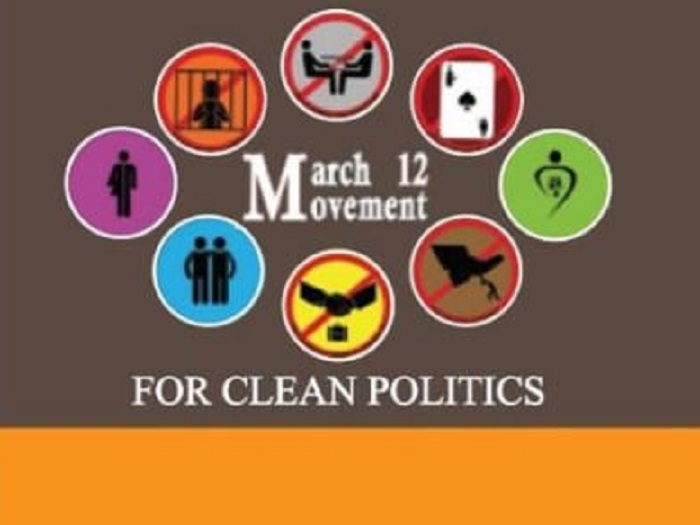 Puttalam District Parliamentarian Ali Sabry Raheem is not suitable to hold a seat in the Parliament of Sri Lanka, the civil society umbrella group "March 12 Movement"  stated in a four-point statement.
According to the civil society group, Ali Sabry Raheem has proven to be involved in corruption following his recent detention for the possession of undeclared gold and mobile phones.
The March 12 Movement called on the authorities to investigate the previous travels of the MP to ascertain if he had been involved in similar corrupt activities.
The movement also raised concerns over the fine imposed on the Parliamentarian, claiming that the maximum penalty had not been enforced against the MP as per the laws.
Stating that several Parliamentarians have requested an investigation against the MP, the March 12 Movement said, however, the Speaker of the Parliament is yet to make a statement on the matter. 
Condemning moves to protect the Parliamentarian, the March 12 Movement warned that inaction by the Parliament and the President may result in Sri Lanka being recognized as a nation that disregards its laws. (NewsWire)