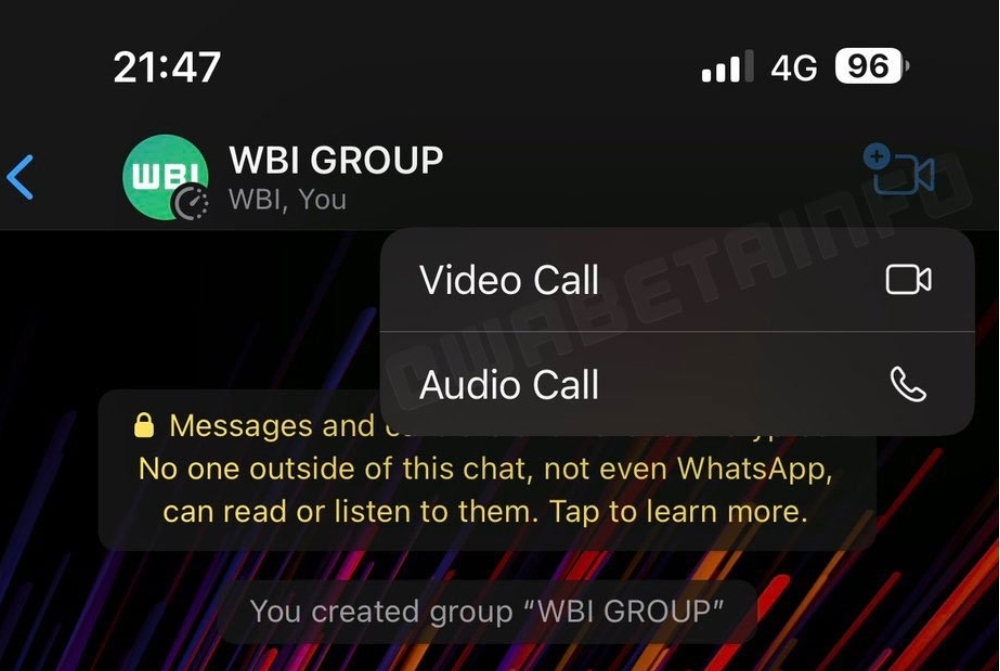 Meta-owned WhatsApp continues to improve the overall user experience by bringing changes to the user interface through new updates and features.
According to WaBetaInfo, the instant messaging app is releasing a new calling button along with a context menu.
It has submitted the updatethrough the TestFlight beta Program, bringing the version up to 23.11.0.76.
The new update is currently available to some iOS beta testers and will be rolled out to more people in the coming weeks.
After installing the latest update for iOS, some people may notice a change in the group chats with a newcalling icon within the chat header.
Users will find adifferent icon in group chats if the feature is enabled. They can still make group calls but the icon now shows acontext menu. The menu will give them two options — to make a video or an audio call.
Previously, there was anaction sheet with these two options or two buttons to place video or audio calls. However, the latest update changed it into a context menu.
"If a video call button along with a plus sign above the icon is available, it means the feature is enabled for your account," said the WhatsApp watcher.
iOS users prefer a context menu over anaction sheet because of its "enhanced visual appeal as theyintegrate within the interface, providing a clean and elegant design". (GEONews)