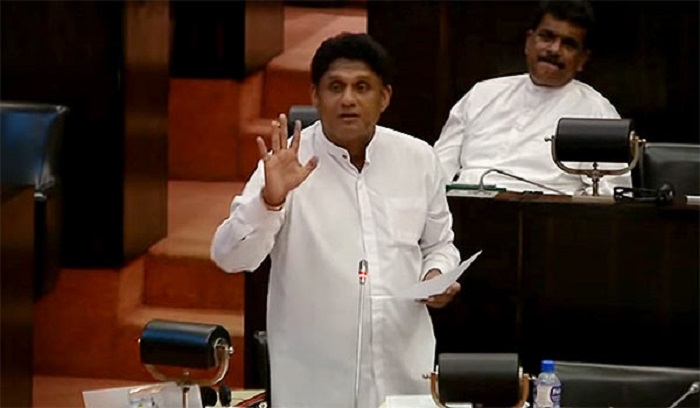 Opposition Leader MP Sajith Premadasa today raised concerns over President Ranil Wickremesinghe's moves to host a banquet for several justices of both the Appeal Court and Supreme Court.
Speaking in Parliament, MP Premadasa revealed that information has come to light that the President had hosted a banquet in Nuwara Eliya recently for the justices.
"During a juncture where several sensitive court matters are to be decided, I'm of the opinion that the President should have refrained from hosting such a banquet," the Opposition Leader said.
Stating that it has been proven that the Government does not lack funds to hold elections, MP Premadasa urged the authorities to conduct either the Local Government polls or the Presidential Elections.
The MP added that the opposition was ready to support amendments to hold the Presidential election earlier than originally scheduled. (NewsWire)
Information has come to light that the #President had hosted several Justices of both the Appeals #Court & #SupremeCourt over a banquet. During a juncture where several sensitive court matters are to be decided, I'm of the opinion that the President should have refrained from… pic.twitter.com/LkUxx0LP1K

— Manthri.LK_Watch (@ManthriLK_Watch) June 6, 2023