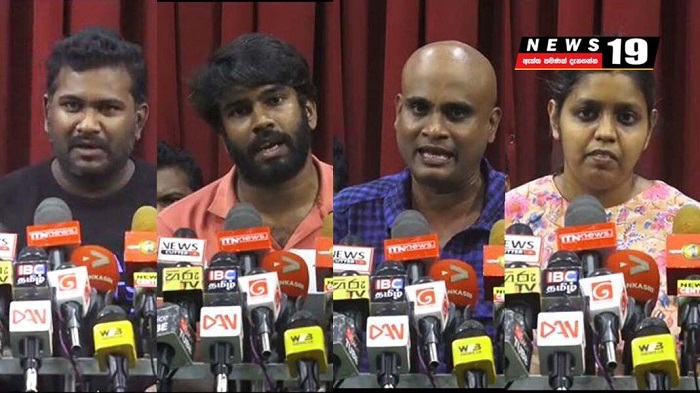 Five individuals who had commented on the arrest of Sri Lankan stand-up comedian Nathasha Edirisooriya during a press conference have been accused of contempt of court, it was reported.
According to News19, the allegations were made when the case against Nathasha Edirisooriya, who made derogatory statements on Buddhism, was taken up for hearing before the Fort Magistrate's Court today.
Representing Sihala Ravaya Convenor Prabath Madhubashana, his lawyer informed the court that the media briefing that was held after the arrest of Nathasha Edirisooriya was an act of contempt of court.
Submitting photographs of the press conference, the lawyer stated that the request made during the media briefing to release Nathasha Edirisooriya from all charges was deemed an act of contempt of court.
Journalists Tharindu Jayawardena and Tharindu Udavaragedera, Attorney-at-Law Lakmali Hemachandra, and activists Vidharshana Kannangara and Bitro Fernando had expressed their views at the media briefing. 
The lawyer further informed the court that a complaint had been filed with the Criminal Investigations Department (CID) in this regard but no action has been taken as yet.
Taking into consideration the presented facts, Fort Magistrate Thilina Gamage informed the CID to launch an investigation into the statements made by the accused five individuals. (NewsWire)