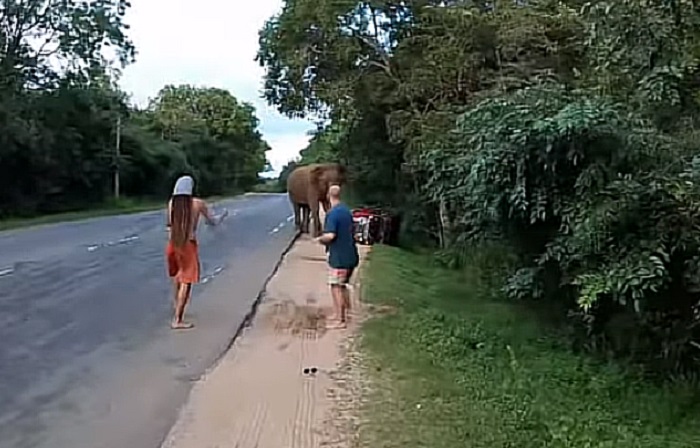 A group of foreign tourists exploring Sri Lanka in three-wheelers have managed to escape an attack by a lone wild elephant.  
The tourists were en route to visit a national park in Polonnaruwa using three-wheelers when they encountered the elephant by the side of the road.
Video footage shared by the foreign tourists shows the tourists stopped their vehicles in close proximity to the animal before it got enraged.
The elephant is then seen charging towards them, overturning their two three-wheelers and stomping on a motorcycle in the middle of the road. 
Two foreign tourists who were inside one of the three-wheelers at the time of the incident managed to escape with minor injuries. (NewsWire)