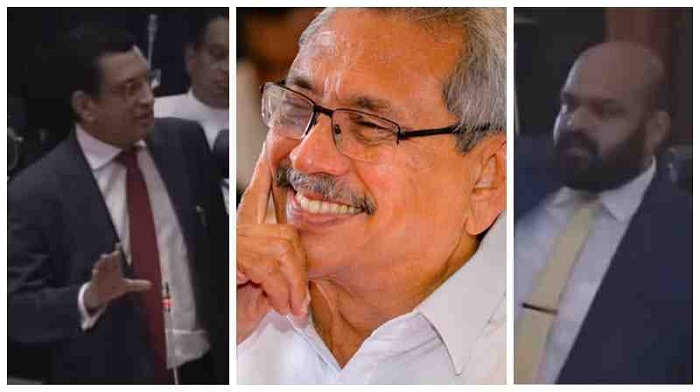 Foreign Minister Ali Sabry today refuted allegations that he has provided his government-allocated house to former President Gotabaya Rajapaksa.
Speaking in Parliament, Minister Ali Sabry requested TNA MP Shanakiyan Rasamanickam to refrain from making unfounded statements in this regard.
"MP Rasamanickam yesterday said in Parliament that I have provided a house to Gotabaya Rajapaksa. Who am I to give a house? I am not a person who has selected politics as an employment. I have never resided in a government-allocated house. Do not ask such baseless questions using Parliamentary privileges," he warned. 
Minister Ali Sabry reiterated that he has not provided the government-allocated house to the former President. 
However, recent media reports had revealed that the government-allocated house for Foreign Ministers on Stanmore Crescent in Colombo has been provided to former President Gotabaya Rajapaksa. 
Independent sources too have confirmed that former President Gotabaya Rajapaksa was currently residing at the house on Stanmore Crescent in Colombo.
The Independent sources further said he is residing at the house in Stanmore Crescent after claiming that the house allocated to him on Malalasekera Mawatha was "too noisy" as it was along Bauddhaloka Mawatha. (NewsWire)