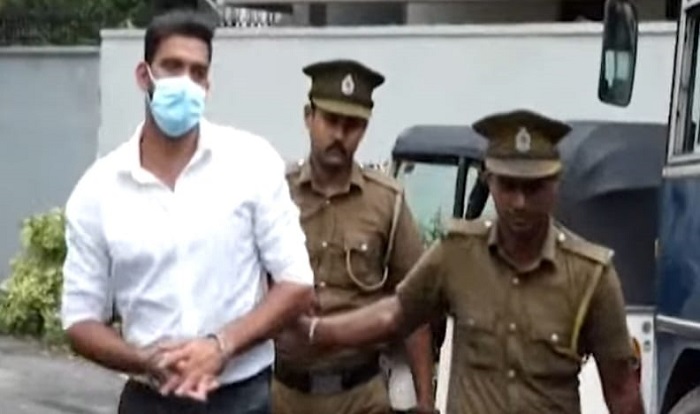 Former Sri Lankan cricketer Sachithra Senanayake, who is in remand custody over match fixing allegations, was brought before the Government Analyst Department today (Sep 13). 
According to media reports, the former cricketer was produced at the Government Analyst Department based on an order issued by the Colombo Chief Magistrate.
Sachithra Senanayake appeared before the Government Analyst Department for a voice test related to the audio tape received in connection to the match-fixing allegations. 
The Attorney General had requested the court to issue an order to subject the audio tape for a voice test to ascertain Sachithra Senanayake's involvement.
Taking into consideration the request, the Colombo Chief Magistrate had ordered for the former cricketer to be subjected for a voice test by the Government Analyst Department.
He was produced before the Government Analyst Department under Police security this morning.
Sachithra Senanayake was arrested earlier this month (Sep 06) after surrendering to the Special Investigation Unit of the Sports Ministry.
He is accused of trying to fix matches during the Lanka Premier League (LPL) in 2020. It is alleged that Senanayake had approached two cricketers in the first edition of the LPL in 2020 via telephone from Dubai to fix matches.
The former off-spinner has denied all the allegations, claiming them as baseless charges aimed at defaming him and his family.
Sachithra Senanayake (38) has played one Test, 49 ODIs and 24 T20 Internationals for Sri Lanka between 2012 and 2016. (NewsWire)