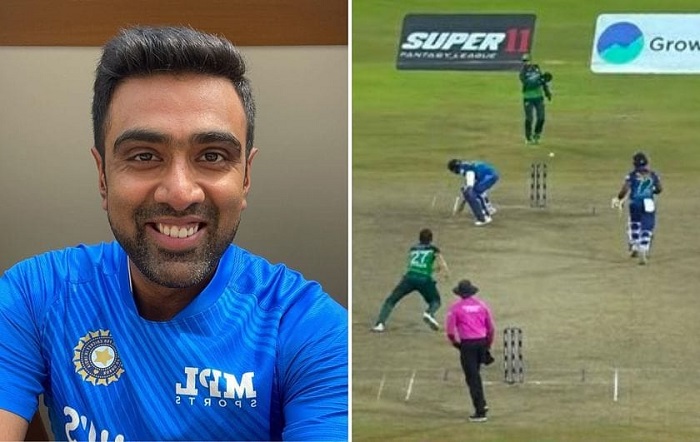 Indian cricketer Ravichandran Ashwin has heaped praise on Sri Lanka's Pramod Madushan for his awareness during the Asia Cup Super 4 match against Pakistan in Colombo yesterday. 
Sri Lanka defeated Pakistan by 2 wickets to qualify for the finals against India on Sunday (Sep 17). During the match, Sri Lanka's Pramod Madushan used a clever tactic, and ended up getting dismissed, but helped his team steer towards victory.
Lauding Madushan for his cleverness, India's Ravichandran Ashwin called out the 29-year-old cricketer's awareness, likening it to that of a "Tennis ball" game.
"Absolutely! Just. He missed the ball, Asalanka was charging down the pitch (high octane pressure) and yet this guy stood his ground until the keeper missed his attempt and then started running. All I can say is that these sorts of reactions come from practice and this happens mostly in Tennis ball cricket," he said, taking to 'X'.
Former Indian cricketer Venkatesh Prasad also praised the Sri Lankan cricketer, stating that he had shown great awareness in the crucial match against Pakistan. (NewsWire)