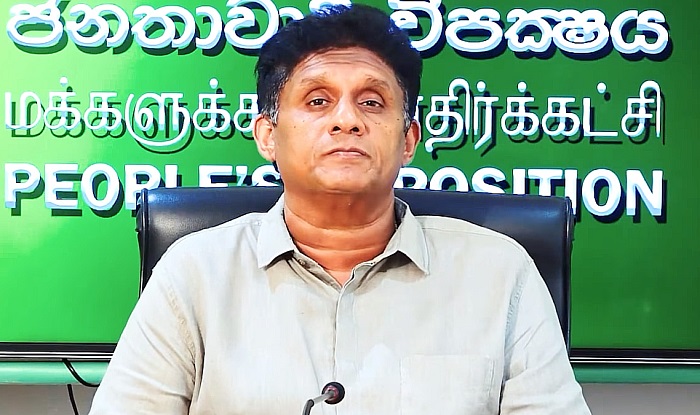 Opposition Leader MP Sajith Premadasa has called for an inquiry into the distribution of substandard fuel from an oil tanker that had arrived from Singapore recently.
Addressing the Parliament today (Nov 07), MP Premadasa said that 'FOS Power', an oil tanker with 40,000 metric tonnes of diesel is currently berthed at the Colombo Port after having arrived from Singapore on November 05.
MP Premadasa alleged that despite two laboratory reports having determined that the diesel was of inferior quality, measures are being taken to distribute the substandard fuel from Kollonawa to the public.
Stating that the quality check had been requested by the Lanka Indian Oil Company (LIOC), the MP said sample checks were conducted on November 05 and 06 after which it was proven that the stock of fuel was of substandard quality. 
The Leader of the Opposition said that the decision to distribute despite the confirmation of such inferiority is a serious matter and this can be proven with evidence.
Claiming it to be a corrupt transaction, MP Premadasa requested that the Prime Minister take the initiative to conduct an investigation and reveal the true information.
Responding to the claims, Minister of Power and Energy Kanchana Wijesekera refuted the allegations, stating that substandard fuel has not been distributed to the public. 
Addressing the Parliament, Minister Wijesekera clarified that a factually incorrect report had been published by local media. 
"The LIOC had imported a stock of 92 Octane Petrol and Auto Diesel last night. After quality checks, the 92 Octane Petrol was unloaded while the Auto Diesel stock remained unloaded and quality checks commenced over doubt," the minister said, providing further clarifications.
Minister Wijesekera revealed that if quality checks done by the Ceylon Petroleum Storage Terminals Limited (CPSTL) find the fuel stocks to be substandard they are not unloaded but are returned, adding that as per standard procedure, only fuel stocks that pass the necessary quality checks are unloaded. (NewsWire)