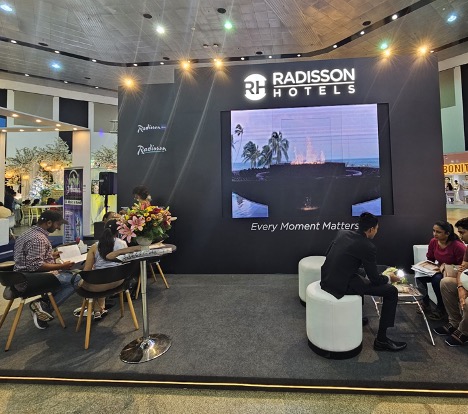 Radisson Hotels took part in the recently held 'My Wedding Exhibition' at the BMICH. Radisson Hotels featured their internationally acclaimed wedding venue Radisson Blu Resort Galle and Radisson Hotel Colombo.
At Radisson Blu Resort Galle, couples are spoilt for choice between indoor and outdoor wedding venues. The resort boasts of a luxury ballroom with a 200+ seating capacity. The sprawling oceanfront of the property provides a one-of-a-kind outdoor venue with the Indian Ocean as the most picturesque backdrop. Radisson Blu Resort was bestowed with the coveted Apex Award for the "Most Scenic Destination Wedding Venue," at the recently concluded 12th Exotic Wedding Planning Conference (EWPC) in India.
For more intimate functions, the renowned Radisson Hotel Colombo offers banquet facilities with a 150-seating capacity.
Organized by CeCe Events, this much anticipated wedding exhibition was held for the 20th consecutive time this year.
For more information on Radisson Hotels, visit www.radissonhotels.com and connect with Radisson Bule Resort and Radisson Colombo on Facebook and Instagram.