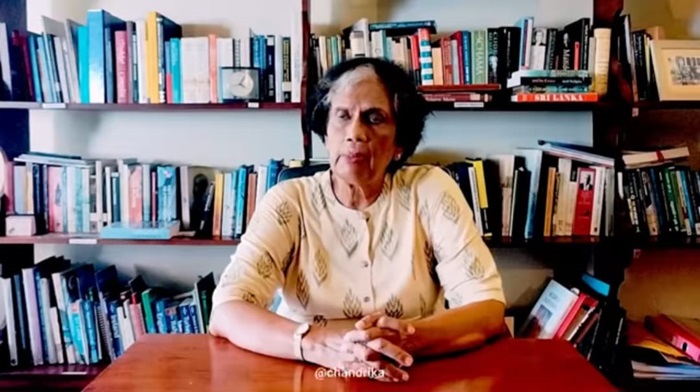 Former President Chandrika Bandaranaike Kumaratunga (CBK) has praised the recent ruling of the Supreme Court of Sri Lanka on the economic crisis. 
Last week (Nov 14), the Supreme Court held former President Gotabaya Rajapaksa and several other officials from his government, including former Finance Ministers Mahinda and Basil Rajapaksa, and former Central Bank Governor Ajith Nivad Cabraal, responsible for mishandling the economic crisis.
The court issued its verdict after taking up for consideration the petition filed by Transparency International Sri Lanka (TISL) along with activists Chandra Jayaratne, Jehan Canagaretna and Julian Bolling in the public interest calling for action against persons responsible for the prevailing crisis in Sri Lanka.
Commenting on the court ruling, former President CBK said even though the court has named a few of those responsible for the economic crisis, there were more people linked to them who are also to be blamed but have not been named by the court. 
CBK further said this was also a learning point for future leaders of the country, adding "future generations will now learn how to properly govern a nation and be a leader who works for the nation and not for one's self."
She further suggested that the incumbent government must work on the Supreme Court's ruling to recover the money mishandled by the group or seize their illegal assets and use it to repay Sri Lanka's loans. (NewsWire)