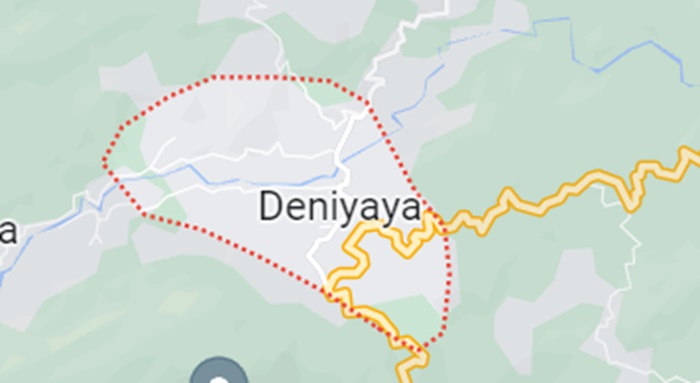 A Police Constable who was stabbed by a teenage Buddhist monk in Deniyaya last week (Nov 16) has succumbed to injuries, it was reported. 
The Police officer, who was stabbed in the Pallegama area in Deniyaya, died while receiving treatment at Karapitiya Teaching Hospital yesterday.
The Police officer, who was attached to the Deniyaya Police Station, had been attacked near the Sambodhi Elders' Home on the Gangoda Road, in Pallegama.
The victim, who is a resident of the Katuwana area, was reportedly attacked while he was on his way for an errand on his motorcycle and sustained critical injuries.
After initially being admitted to the Deniyaya Base Hospital, he was later transferred to the Karapitiya Teaching Hospital for further treatment.
Police investigations have revealed that the 37-year-old Policeman, who was married, had been involved in an extramarital affair with the 26-year-old sister of the teenage monk who had attacked him over the matter. 
The Deniyaya Police arrested the teenage monk, while investigations are underway. (NewsWire)