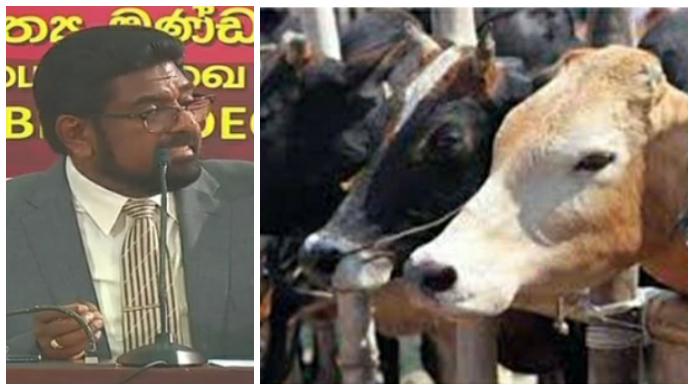 The decision pertaining to banning the slaughter of cattle in Sri Lanka has been delayed by a month, the Government said.
Cabinet Spokesman Minister Keheliya Rambukwella said discussions will be held with respective groups prior to reaching a decision.
Addressing the weekly cabinet briefing today, he said Prime Minister Mahinda Rajapaksa had only put forth a preliminary opinion this week.
On Tuesday (08), the Parliamentary Group of the ruling party approved a proposal to ban cattle slaughter in Sri Lanka.
Cabinet Spokesman Keheliya Rambukwella said at the time that at the Sri Lanka Podujana Peramuna (SLPP) Parliamentary Group meeting Prime Minister Mahinda Rajapaksa had said he hopes to ban cattle slaughter.
All SLPP MPs who attended the meeting had reportedly commended the Prime Minister and had applauded.
Minister Rambukwella further said that no official proposal was submitted by the Prime Minister, but he expects to put forth the proposal soon.
The PM will decide when and how to submit the proposal on cattle slaughter in due time, he added.
Meanwhile, Minister Bandula Gunawardena said a ban will not be imposed on beef imports.
He said the decision was taken as a redress to meat-lovers. (NewsWire)