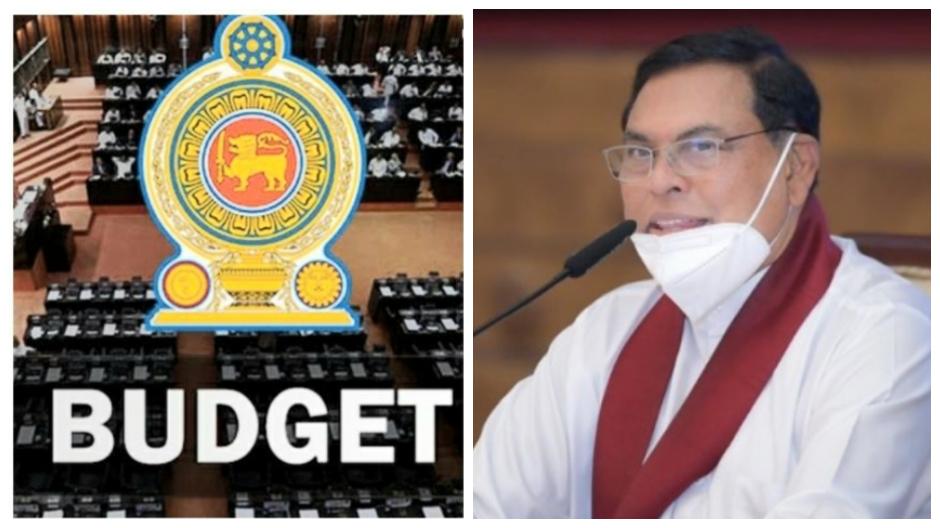 By Rehana Thowfeek, Economic Researcher
The government's annual budget is arguably one of the most anticipated events in the Parliament calendar. You can understand how an Appropriation Bill, commonly called the budget is presented and passed in Parliament over here.
The Appropriation Bill for 2022 was presented to Parliament on 11th October 2021. You can download the bill here. It presents budget estimates for recurrent and capital expenditures for ministries and departments that function beneath them for the year 2022.
The Sri Lankan economy is in crisis mode, therefore this year's budget is certainly one of significant importance. Sri Lanka is in a critical juncture, what we do (or don't do) today will arguably set the course for economic recovery.
Decades of fiscal indiscipline coupled with a balance of payments deficits have lead us to, what can only be described as a precipice. With that in mind, here is a run down of the budget, with a smattering of my commentary (I spoke about the appropriations bill yesterday at a webinar, and thought of condensing it down here, I do apologize for the hastiness). What is the government going to prioritize in the coming year?
Now, keep in mind, these appropriations could get revised (up or down) based on committee and debate stage inputs. We will also not know the governments plans to raise revenue until the end of this week, where the full budget, along with estimates of revenue and policy will be published. Until then it will not be possible to comment on the coming years fiscal deficit.
The total budgeted expenditure for 2022 amounts to Rs 5, 128 billion rupees, out of which Rs 2,550 billion is allocated for programme expenditure and Rs 2,578 billion for debt servicing. It is estimated that Sri Lanka's GDP for 2022 would amount to Rs 16,256 billion (I have calculated it based on the Central Bank of Sri Lanka and Asian Development Bank projections).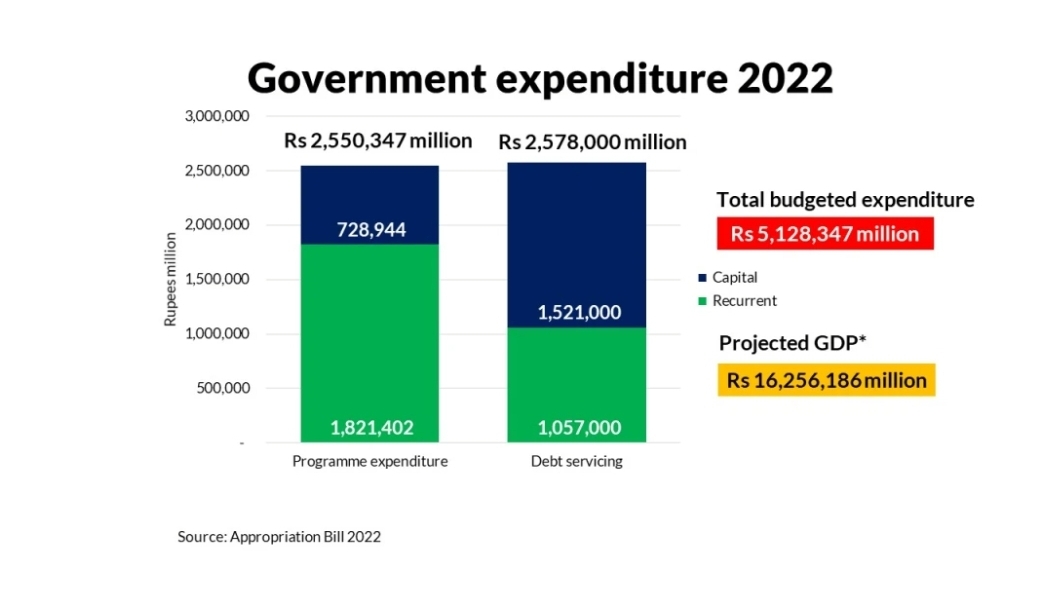 The overall budget will grow by 4% in 2022 compared to 2021. We see a significant reduction in programme capital expenditure, by 24% and a significant increase in the allocation to meet the governments debt obligations (debt servicing, which includes the interest on loans and the capital value of the loan).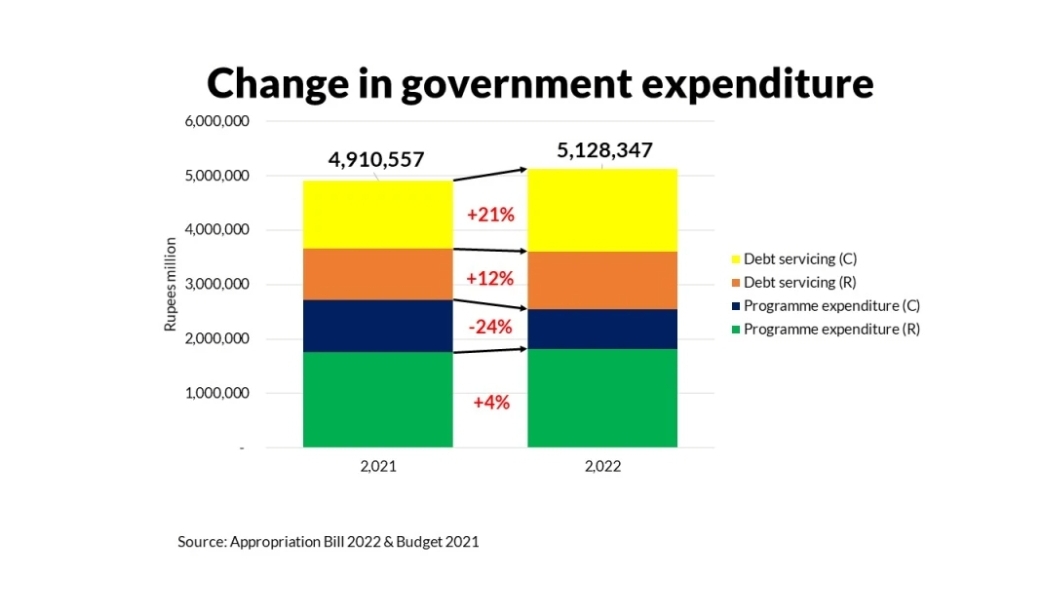 Perhaps to no surprise, the largest allocation is made to the ministry of defence, Rs 373,046 million (14.6% of programme expenditure). In addition, the ministry of public security is set to receive Rs 106,559 million in 2022. Together, the government is set to spend Rs 479,609 million on national security (military and police). Why we spend so much on national security, however, is a matter I will leave to tackle another day.
The ministry of public services, provincial councils and local government received the second largest allocation, Rs 331,776 million, closely following by its state ministry, the state ministry of provincial councils and local government receiving Rs 329,108.
The allocation to the ministry of public services, provincial councils and local government is largely due to the department of pensions coming under its purview. The department of pensions will receive Rs 309,791 million in funding in 2022 (this is another one of those things we do that is not sustainable and is in critical need of reform).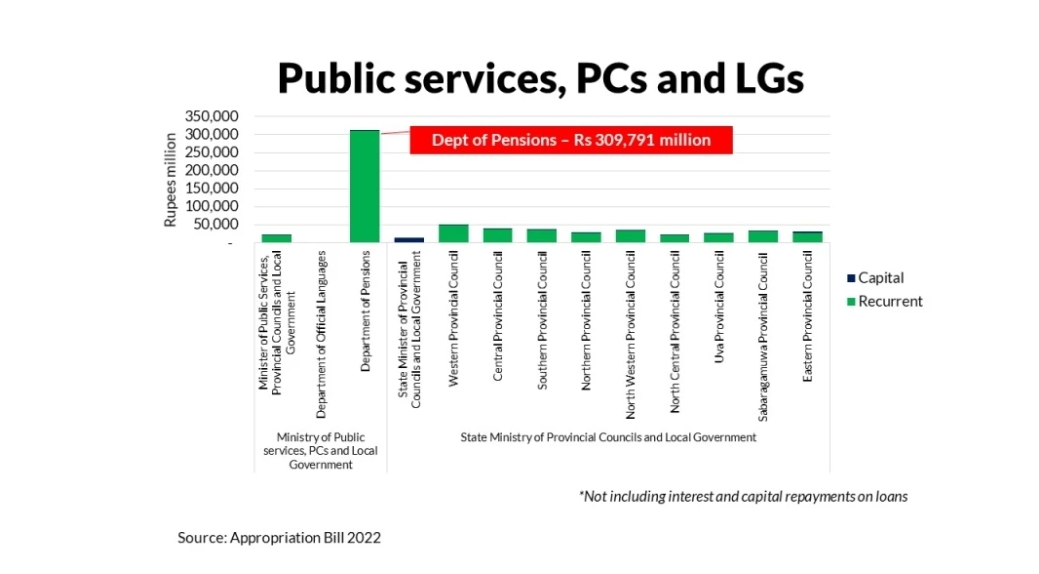 The Ministry of Highways will receive a large capital expenditure infusion of Rs 250,000 million, bringing its total up to Rs 250,191 million. The Finance Ministry is in fifth place with an allocation of Rs 185,916 million, followed next by 2 very important ministries.
The Ministry of Health will receive Rs 153,529 million, a decrease of 4% from 2021. The Ministry of Education will receive Rs 127,605 million, a 1% increase from 2021. These 2 figures are quite disheartening, I must note. The pandemic placed a huge burden on the public healthcare sector, and shone a light on the deficiencies of the education system. Unfortunately, we do not see this importance reflected in the upcoming budget.
In this context, it is especially disheartening to note that only Rs 32,000 million and Rs 22,150 million have been allocated as capital expenditure for the ministries of health and education respectively. On the other hand, the ministry of finance receives Rs 65,053 in capital expenditure, and the state ministry of money, capital markets and SOE reforms receives Rs 44,507 million in capital expenditure: 2-3 times more than the health and education sector.
It was reported in the news that provincial councils were set to receive a sizeable wallet in 2022, but when compared to 2021, only the Western province appears to receive a higher allocation. The rest of the 8 provinces are set to receive slightly lesser than they did this year.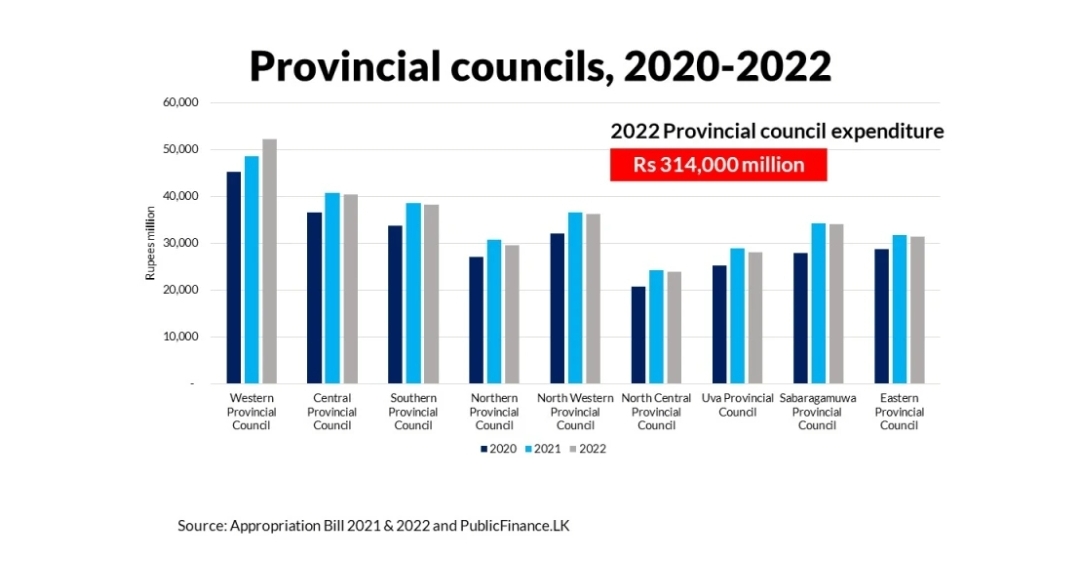 Every man, woman and child
Perhaps the most striking figures to take home to your mother (or perhaps maybe spare her), are that in 2022 the government will be spending (roughly)
Rs 72,429 per person on loan capital payments
Rs 50,333 per person on loan interest payments
Rs 22,838 per person on national security
Rs 11,914 per person on highways
Rs 7,311 per person on health
Rs 6,076 per person on education
Rs 3,343 per person on agriculture
The Sri Lankan government does not spend nearly as much as it ought to. It spends below even that of low income countries, of lower middle income countries, of upper middle income countries, of South Asian countries, of the world (whichever way you cut it).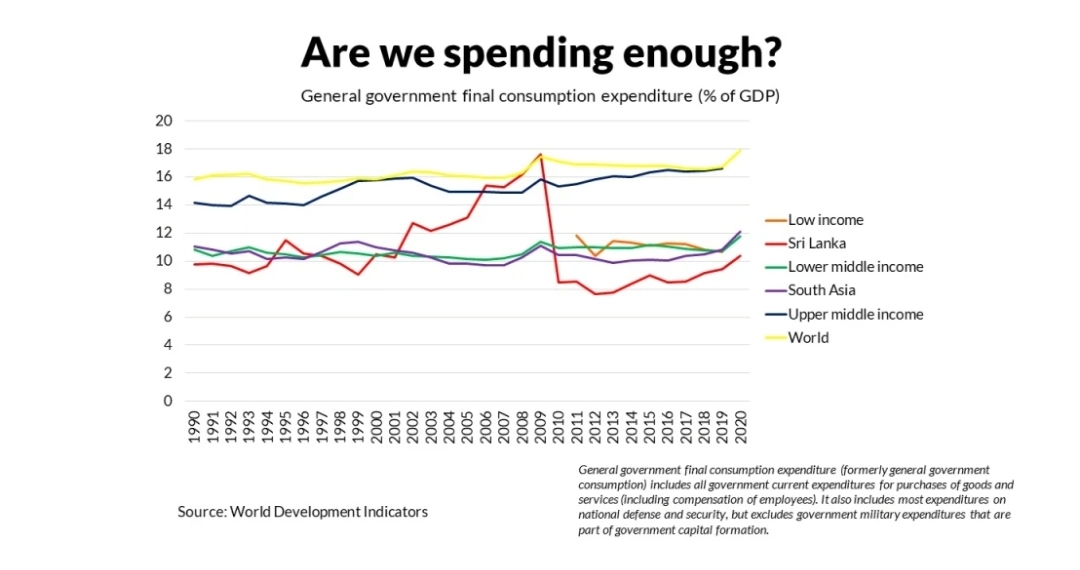 Worse, the government spends most of its money on paying interests on loans and on compensating its past and present employees. This crowds out spending that is available for the interventions that are desperately needed. This is why we are in need of fiscal consolidation strategies, and structural reform. This is simply not sustainable.
Unfortunately, however, the budget appears to be business-as-usual, there does not seem to be an attempt at fiscal consolidation (control the fiscal/budget deficit) nor structural reform. However, as I said before, we are yet to see the government's revenue strategy and its policies. So, I will be writing a more detailed commentary once we know the full picture, perhaps next week, but I will leave you here with the allocations for the big ticket items.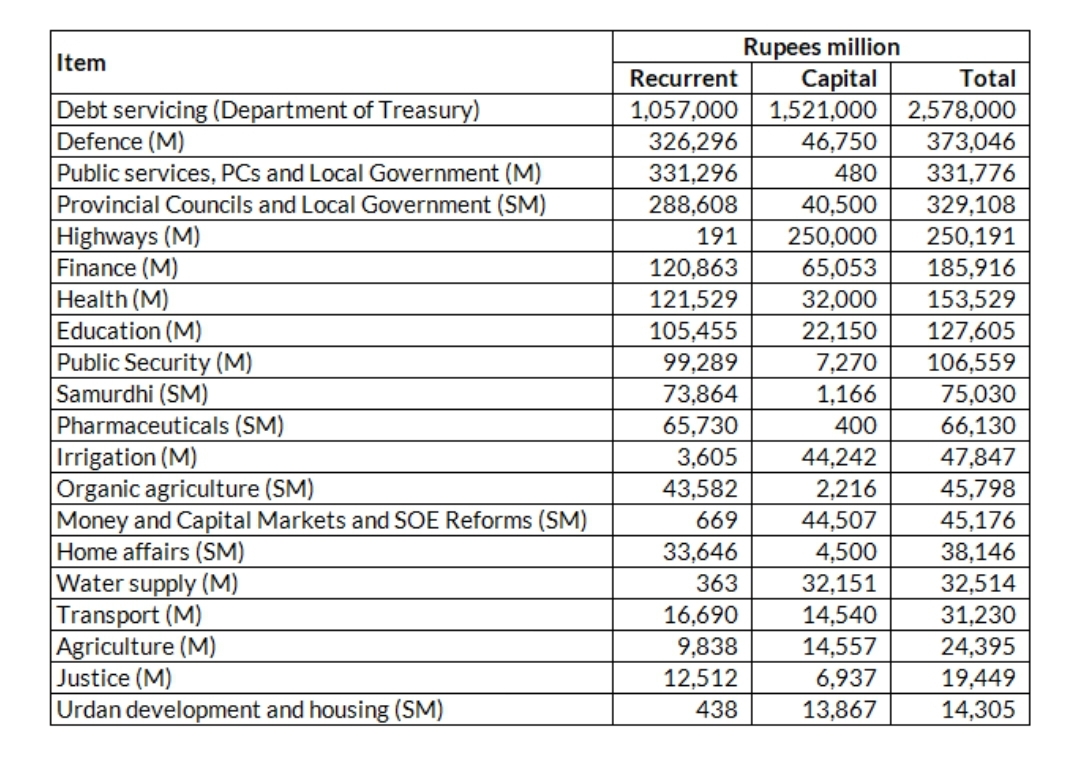 This article was originally published in https://writtenbyreh.wordpress.com/2021/11/08/the-2022-budget-what-we-know-so-far/