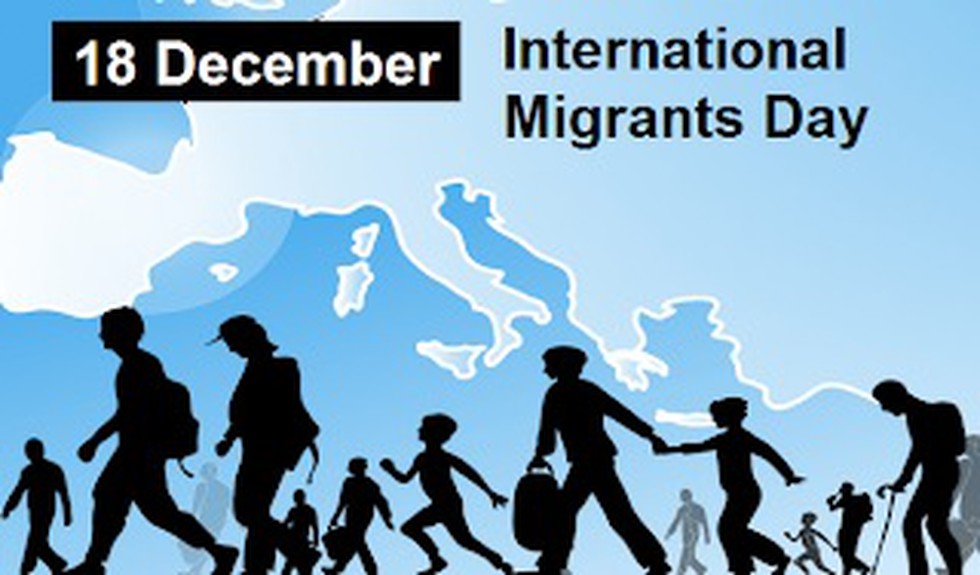 By Francis Solomantine, Migrant Rights Activist. 
18 December is International Migrants Day. However, for Sri Lanka, this year 18 December is marred due to unfortunate incidents that took place in Japan and Pakistan, with the deaths of two Sri Lankan expatriate workers – Wishma Rathnayake and Priyantha Kumara.
Today Sri Lankan expatriates around the globe have suffered during the pandemic. The government claims that nearly 150 domestic migrants in 17 countries have died due to CoVID-19 within the last two years. Generally, on this day, the Sri Lankan government gathers migrant workers and their families to recognize their immense contribution to GDP.
Wishma Rathnayake was detained under Japan's immigration system, where she died on March 6, 2021. While under blasphemy allegations, Priyantha Kumara was lynched by mobs and died on December 3, 2021. Both these incidents sparked an international outcry for justice and legislative reforms. On previous occasions, Sri Lanka experienced similar outrages when in 2010, L.G. Ariyawathi was severely tortured and sent back from Saudi Arabia. Later in 2013, Rizana Nafeek was beheaded in Saudi Arabia on the allegations of the murder of a four-month-old infant.
Policy intensification 
In 1985, the Sri Lankan government adopted various legislative measures to promote overseas employment for the country's economic advancement. Subsequent to legislative amendments in 1994 and 2009, the national labour migration policy (2009) and sub policy and national action plan for return and reintegration (2015) complemented the national laws. Such frameworks broaden welfare support for migrant workers and regulate recruitment agencies for ethical recruitment practices.
Civil society continued to lobby with the Sri Lankan government for safe migration initiatives to ensure the well-being of migrant workers and their families. However, despite such multi-stakeholder efforts for promoting safe and orderly migration, Sri Lankan labour migration tends to be in jeopardy due to challenges at pre-departure, in-transit, and post-arrival stages. Besides, the aspirant job-seekers are motivated by the alleged wrongdoers to bypass the law to seek overseas employment.
Despite precedence set in labour migration governance in the region, weakened policy implementation has put the Sri Lankan government under scrutiny. In terms of sustainable social-economic integration, there are several fundamental challenges of finding employment opportunities, primarily due to not having access to contemporary information about employment services and the current labour market situation. As a result, many returnees are focused on either low-skilled informal employment or choose to re-migrate.
CoVID impact and outward migration
In the aftermath of CoVID 19, most returnees decide to remigrate due to the challenging socio-economic situation in general, thus creating enormous hardships in meeting basic needs for themselves and their families. Regrettably, Sri Lankan migrant workers in the major destination countries have been exploited and victimized due to workplace violations that include wage theft, while the pandemic leaving many of them desperate with no options before them as they are left jobless and uncompensated. It is the ineffective and non-collaborative measures by the Sri Lankan government that have disappointed victims in accessing justice, specifically getting their wages and other entitlements in an expedited manner. Thus with, no hope in the local market and redress mechanisms, the returnees remigrate.
Since the relaxation of travel restrictions by the many labour receiving countries, a sizable number of aspirants and returnees have left the nation for seeking overseas employment, the Central Bank has confirmed. Despite legal channels, many are using visit-visas to find employment opportunities overseas. Unfortunately, unscrupulous recruiters illegally charge exorbitant fees from these aspiring job-seekers to get jobs abroad. Later, abandoning them overseas when things go wrong.
Central Bank endowment 
The recent move by the Central Bank of Sri Lanka has shown deep interest in migrant workers with attractive benefits to bolster its reserves to set off debt repayments and crackdown informal remittance inflows (Hawala system). It encourages the expatriates with 10 rupees extra for every dollar remit via formal channels. In this respect, according to the Finance Minister, 300,000 new employment opportunities surfaced to earn foreign exchange.
While, the Sri Lanka government maintains its silence on Sri Lankan expatriates demanding- voting rights, anti-human trafficking initiatives, portable justice, overseas social security benefits, and rights-based bilateral labour migration agreements. It has been a regular practice by the Sri Lankan government to distinguish insured and non-insured expatriates when awarding victims under the SLBFE's welfare scheme, with few exceptions approved by the lawmakers for compensation. Since labour migration governance is merely part of SLBFE, the lurch by the Central Bank is the state of singularity for the expatriate community.
Unfortunately, Sri Lankan expatriates who contribute to foreign remittance, irrespective of their legal status in foreign soil, have continued to face numerous challenges when seeking support from the Sri Lanka government. The lack of enthusiasm was particularly evident during the pandemic especially, towards its nationals stranded in the major destinations. Again, aspirant job-seekers and those who re-migrate for overseas employment get inspected at the departure terminal for mandatory insurance and those who fail will get barred from embarking. In addition to the fee for SLBFE insurance, the aspirants also have to bear the costs of the mandatory PCR and antigen PCR test thereby, incurring an extra burden.
To conclude, steps taken by Central Bank to bolster its reserves with expatriates' contributions were gladly accepted by the lawmakers. While the government often explicitly takes pride in its commitment towards migrant workers victims and their families by ensuring welfare benefits and encouraging aspirants to approach legal channels to migrate. However, the legislative drawbacks and lack of political will have increased the vulnerabilities of expatriates in the recent past, posing uncertainty to human rights and dignity. Thus, the efforts to strengthen the country's GDP are unlikely until the Sri Lankan government unfolds robust political and legal commitments towards guaranteeing the rights to expatriates and their families beyond its jurisdiction. Only then, the International Migrant Day celebrations can be made meaningful in the coming years, or else, the expatriates sending their foreign earnings through intermediaries will continue facing unfortunate incidents.