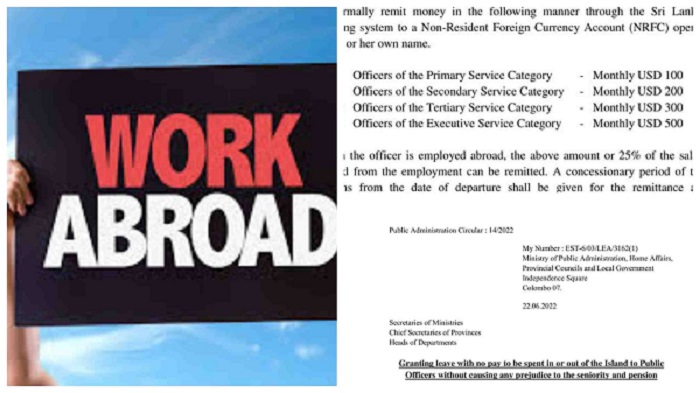 The Ministry of Public Administration has issued a circular on the regulations for public officers pertaining to their entitled No-Pay leave for employment or other productive work overseas.
Under the existing provisions, a public officer is entitled to a maximum of 5 years No Pay leave during his tenure to study overseas or foreign employment, but such leave is not utilized due to the non-inclusion of that period in the calculation of pensions, impact on seniority, and other conditions. 
Considering the prevailing economic situation in the country, the Cabinet of Ministers this week approved the proposal presented by the Minister of Public Administration, Home Affairs, and Provincial Council to issue a circular amending the existing provisions. 
The circular with the amendments to the existing provisions is as follows: