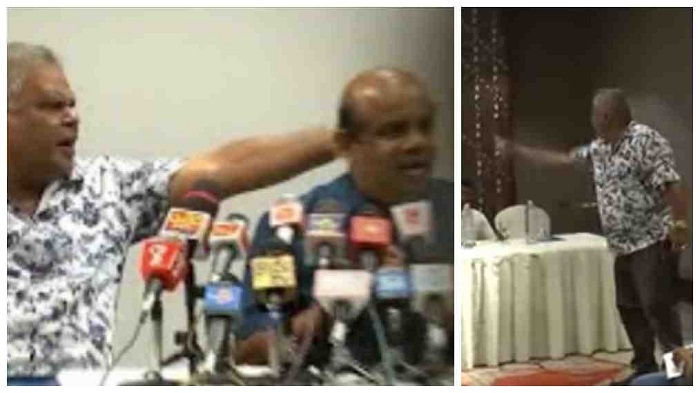 A disagreement occurred between rice mill owners during a live press conference held today. 
The difference of opinion occurred when one rice mill owner mentioned an increase in the price of rice.
At the time, former President Maithripala Sirisena's brother, Dudley Sirisena, refuted the prices quoted by the previous rice mill owner, calling on the group to state true facts.
He accused the other group of rice mill owners of attempting to increase the price of rice and temporarily walked out of the press conference in anger. (NewsWire)