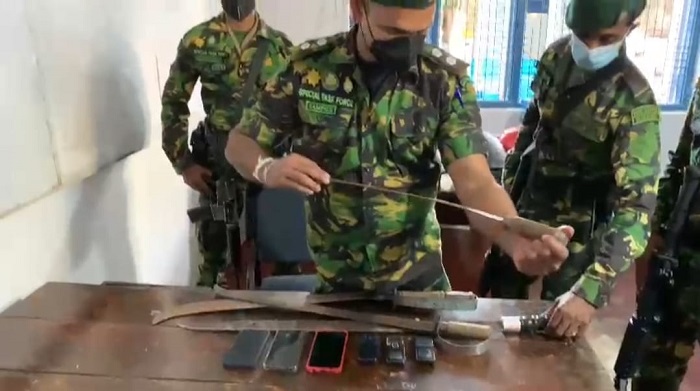 Seven (07) suspects have been arrested in connection with attacking an individual with a sharp weapon near the Lakhiru Sevana Housing Complex in Dematagoda on 08th September.
The Police said the suspects had cut off the victim's arms and had attacked him with swords causing serious injuries.
The suspects were arrested in the Kalipulla Watte area in Dematagoda yesterday by the Police Special Task Force. 
The Police seized 3 swords, 3 machetes, and a motorcycle from the suspects' possession.
The suspects aged between 18- 31 years are residents of Wellampitiya, Dematagoda, and Welimada. 
Investigations have revealed that one suspect had been involved in a murder in Kotahena and a robbery and assault in Dematagoda. 
The suspects have been handed over to the Dematagoda Police for further investigations. (NewsWire)