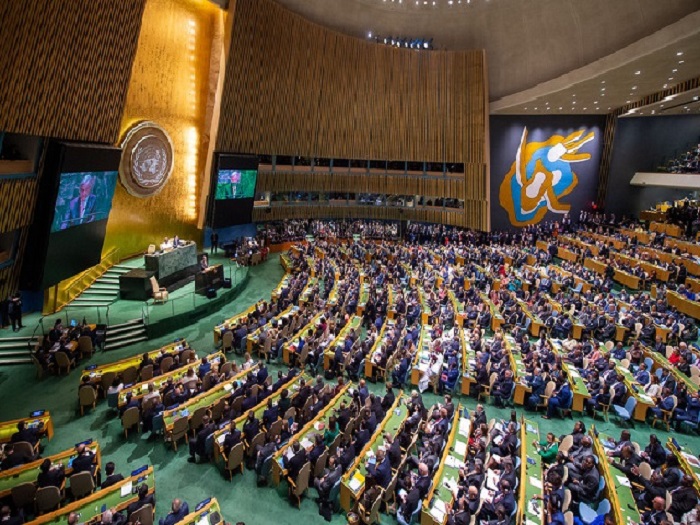 Sri Lanka has abstained from voting in the United Nations General Assembly vote held yesterday to condemn Russia's attempts to annex four regions of Ukraine.
The resolution against Russia was supported by 143 countries, with five voting against it, while 35 states abstained from voting.
Sri Lanka, India, Pakistan, and China were among the nations that had abstained from voting.
The resolution "defending the principles" of the UN Charter, notes that the regions of Donetsk, Kherson, Luhansk, and Zaporizhzhia are temporarily occupied by Russia as a result of aggression, violating Ukraine's territorial integrity, sovereignty, and political independence.
The General Assembly automatically took up the resolution for debate, triggered by Russia's use of the veto in the Security Council over its attempted annexation.
The resolution now passed in the Assembly, calls on all States, the UN, and international organizations not to recognize any of Russia's annexation claims and demands the immediate reversal of its annexation declaration. (NewsWire)