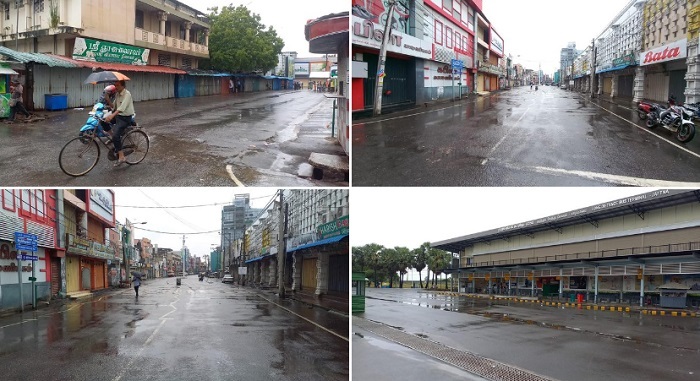 Pics : Yaal Deepan
A hartal has been held in Jaffna today against the 75th Independence Day of Sri Lanka which was commemorated in Colombo.
Several shops were seen closed as part of the hartal which was organized by the students union of the University of Jaffna.
Meanwhile, students of the Jaffna and Batticaloa University have also organized a huge black-flag four-day long march from the Jaffna University to Batticaloa University. 
According to the Daily FT, the march will begin today from Jaffna University and will reach Batticaloa University on 7th February, where a declaration will be made highlighting the issues faced by the Tamils in the North and East.
The student-led protest march will be joined by families of the disappeared, Hindu and Christian religious leaders, Tamil Civil Society groups, Tamil women groups, Tamil trade unions, Tamil farmers and fisheries organisations, and others. (NewsWire)