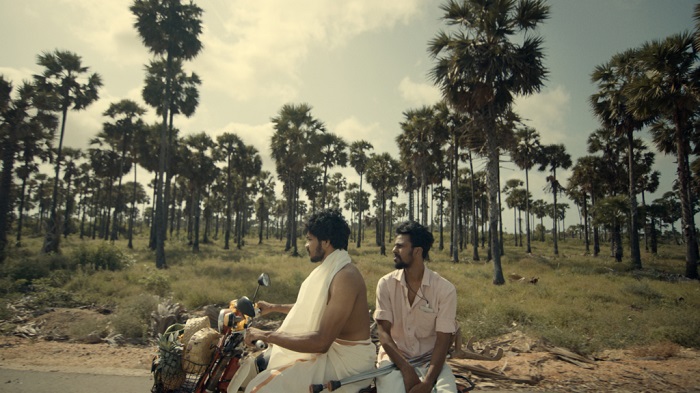 Two films produced by Sri Lankans have been recognized at the 2023 International Film Festival Rotterdam (IFFR).
The movie 'Munnel' by Visakesa Chandrasekaram from Sri Lanka has been awarded the Special Jury Award at the IFFR 2023.
The Special Jury Award was presented describing the movie as "a great simple story about a young man caught between revolution and authoritarianism."
The IFFR announced the competition winners for its 52nd edition during its Awards Ceremony held in Rotterdam, Netherlands yesterday (03).
The festival revealed its main competition winners in the Tiger and Big Screen competitions, as well as the winners of the FIPRESCI, NETPAC, and KNF Awards.
The festival's platform for emerging film talent and IFFR's flagship Tiger Competition presented a selection of 16 titles for the 2023 edition. 
The jury granted three prizes: the Tiger Award, worth €40,000, and two Special Jury Awards, worth €10,000 each.
The Tiger Competition Jury consisted of Sabrina Baracetti, Lav Diaz, Anisia Uzeyman, Christine Vachon and Alonso Díaz de la Vega.
Meanwhile, The NETPAC Award has been awarded to the best Asian feature film by a jury from the Network for the Promotion of Asian Cinema.
Whispering Mountains by Jagath Manuwarna from Sri Lanka wins the NETPAC Award 2023.
The jury was Roger Garcia, Bradley Lieuw and Italo Spinelli. (NewsWire)