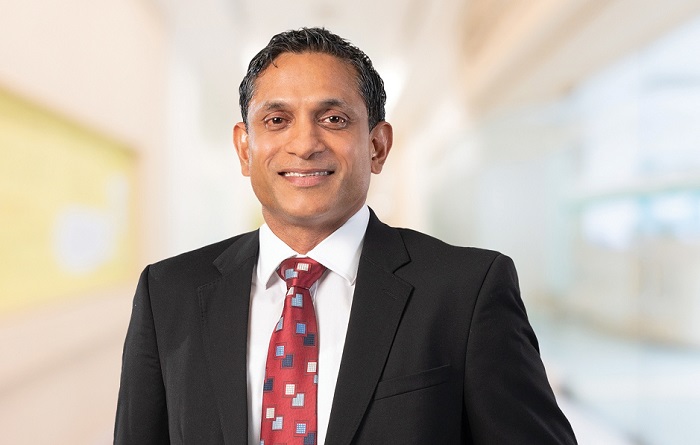 The death of Sri Lankan businessman Dinesh Schaffter is a result of the ingestion of cyanide, the Hulftsdorp Magistrate Court was informed yesterday (08).
According to Ada Derana, the post-mortem examination report has also concluded that the injuries caused to Schaffter by strangulation were not fatal. 
The information was revealed when the Homicide and Organized Crime Investigation Division of the Criminal Investigation Department (CID) presented facts regarding Schaffter's death before Additional Magistrate Rajindra Jayasuriya yesterday.
The investigation team also revealed to the court other information that had been uncovered after examining Schaffter's mobile phone and iPad. According to the officers, several documents prepared by Schaffter for his wife and his wife's parents were found saved in the mobile phone and the iPad.
A document called "List" was among the data which had been saved within 'Apple Note' on his iPad and the document contained words such as "KCM" and "ZIP TIE" among a list of several other items. The officers pointed out that "KCM" is a shortened name referring to Cyanide and "ZIP TIE" is a plastic item used for tying up something or someone.
The officers also revealed that another name list called "THE LIST" was found on his iPad, in which the names of five people namely, Mrs. Muthukumarana, Jagath Seneviratne, Jayaratne, Anton Hemantha and Elian Gunawardena were mentioned. The officers stated that there were also telephone numbers and addresses of those individuals.
The investigation officers informed the court that the last four of the five names in question contained a 'sentence containing an intention to destroy'.
The court was further informed that a PDF file containing photos of Brian Thomas had also been found on the iPad, with the investigation officers mentioning that Josephine Thomas and Christian Thomas were also named in it. The officers revealed that there was also a sentence in the PDF stating ''MOST IMPORTANT WHO IS BEHIND B.T. GET MY MONEY BACK".
The investigation officers submitted the WhatsApp messages to the court, which were transmitted between Dinesh Schaffter and Brian Thomas from December 25, 2019, to December 15, 2022, until the demise of Schaffter. The court was informed that certain messages sent by Schaffter to Brian Thomas had been deleted.
The 52-year-old Dinesh Schaffter was found tied up in the driving seat of his car at the Borella cemetery on December 15, 2022, and died due to a cardiac arrest while receiving treatment at the Colombo National Hospital. 
The Homicide and Organised Crimes Division of the Criminal Investigations Department (CID) launched an investigation in collaboration with the Borella police into Schaffter's death.
Statements had been recorded from a total of 23 people with regard to the murder of Dinesh Schaffterwhile his wife, family members and former English cricket commentator Brian Thomas are also among those who gave statements to the investigators. (NewsWire)