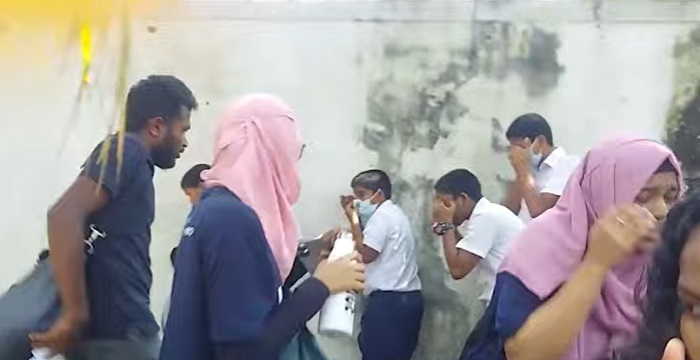 Several school children have been affected after inhaling tear gas fired by the Police to disperse a protest in Colombo today.
The Colombo University Students Union engaged in a protest march today objecting to the Police firing tear gas inside the university premises to disperse a protest by the Inter-University Students Federation yesterday (07).
The Police fired tear gas and water cannon to disperse the protesters today as well after they had entered Cambridge Place, which is surrounded by schools.
However, several young school children had fallen victim to the tear gas attack by the Police near Cambridge Place in Colombo.
The school children were seen coughing and in severe discomfort due to being in the midst of the tear gas attack and were rushed back inside a nearby school. (NewsWire)