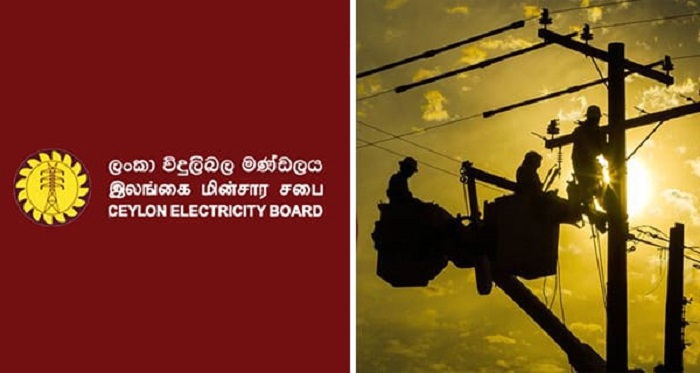 Engineers of the Ceylon Electricity Board (CEB) have launched a work-to-rule campaign for a period of 7 days starting today (14).
A representative of the CEB Engineers Union told the media that if the government fails to resolve their issues within the stipulated time, it will hold another discussion on the future course of action.
The representative further said that the union has decided to apply for sick leave and refrain from reporting to work tomorrow to extend its support for the large-scale strike action planned by trade unions of several essential services sectors.
Stating that there will be no planned power outages during this period, the official said that restoration of power outages may be delayed as a result.
Video: https://web.facebook.com/lnwsrilanka/videos/606737960902599/?extid=CL-UNK-UNK-UNK-AN_GK0T-GK1C&mibextid=1YhcI9R(NewsWire)